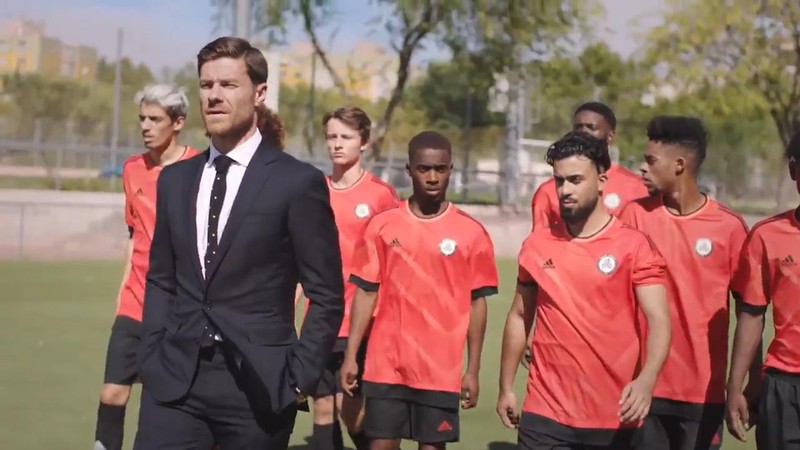 Xabi Alonso has won a UEFA A training license since May 2018. The license is not enough to take advantage of the top division team. Alonso himself seriously wants to pursue a career as a coach, so he immediately tries to get UEFA Pro licenses as quickly as possible.
"First, [after retiring] I spent time with my family. But then I tried new things. Now I take training courses to get a license. This month I will undergo two examinations for graduation. Then I will get UEFA pro licenses in" After That, we see, maybe I will become a coach in the future, "Xabi said when interviewed by FC Bayern TV last May.
2018/19 season will be endorsed by Xabi to obtain UEFA Pro licenses. He was asked to train the academy in the pro team. Real Madrid, the team he bought for five seasons, he chose as a place to forge knowledge. The former Liverpool midfielder was also assigned to coach Real Madrid Infantil A, the Under-14 team.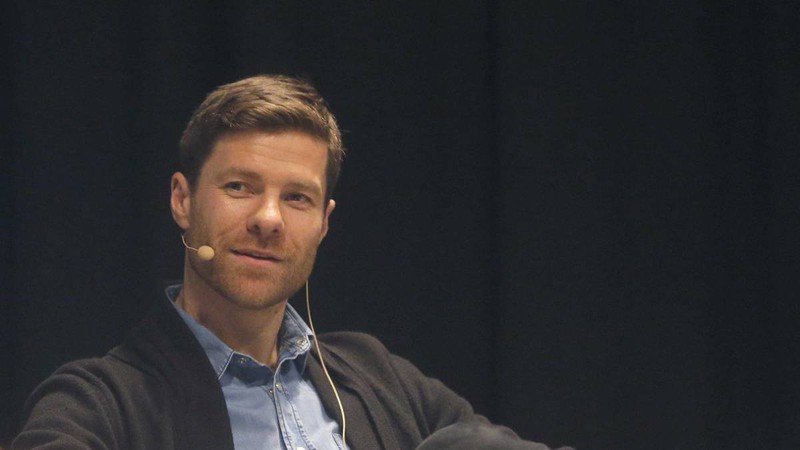 Want to coach Liverpool and Real Sociedad
Since his career as a player ended, Xabi was determined to become a coach. He also aspires to be a Liverpool coach someday. Even so, he had to go a long way, where he also needed to prove himself as a quality coach.
"Yes, of course. I dream of that," Xabi Alonso replied when TalkSport asked him how he would become a Liverpool coach. "But first, I have to prove myself first and prepare myself. Of course if I have to choose a place to train with aspects of relationship, commitment, and ambition, Liverpool is the answer. Why not? See if I will be able to take that path or not. . "
Liverpool does get a special place in Xabi's heart. When he was defending Real Madrid, he did not hesitate to say that he was a supporter of Liverpool. Even he will try to "baptize" his child as someone who will grow up as a supporter of Liverpool.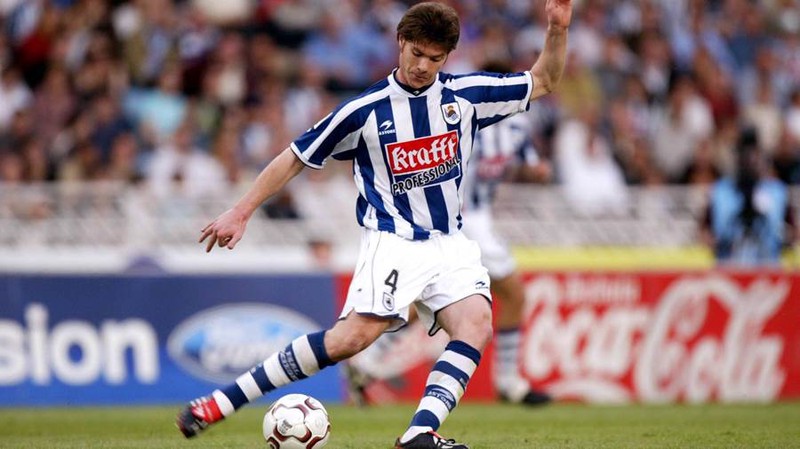 "I am still a supporter of Liverpool, forever, and without a doubt," Xabi said in The Times Online in 2011. "The things that I live, also the experience that I had for five years there so trace in my deepest heart. Ambition and respect for the club and its supporters are still unchanged. I hope to teach the meaning of Liverpool Football Club and how special the club is for me to my child, because he was born in that city and he will visit him someday. "
But apart from Liverpool, Xabi also wants to experience Real Sociedad training. Just like Liverpool, Sociedad is an important part of Xabi's career. The 36-year-old man is a product of the Sociedad academy and plays for the senior Sociedad team for four seasons.
"If one day I decide to become a coach, I want to go back to Real Sociedad and do the best I can for the club, like I did when I was a player. Even so, I still haven't determined what kind of path I will travel, "Xabi told the US last February.
Xabi Alonso was trained by great coaches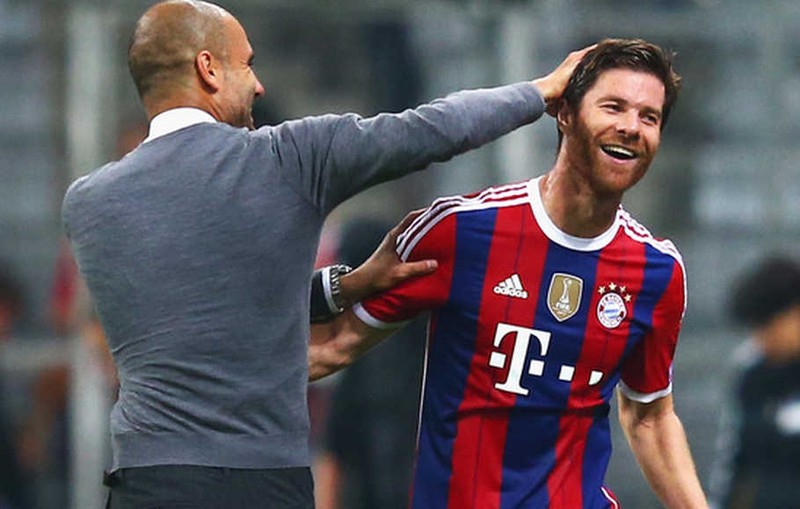 Seeing Xabi as a player, it's natural that in the end he has high ambitions in training. As a player, Xabi has achieved everything. From the La Liga trophy, Bundesliga, to the Champions League trophy in two different teams he has achieved. He also listed himself as a player who won the European Cup (twice) and the World Cup with Spain. The question is, will the career coach be as bright as that?
Pep Guardiola, one of the world's most successful coaches, gave his response. As a coach who has worked for him, he predicts Xabi will be a great coach.
"He [Xabi] is the best midfielder I have ever seen. I am lucky to have him in Munich. He will be back soon [to football], as manager. I bet, wherever he will train, he will be a great manager. really understand this game and he is always curious to understand this game. He knows what he has to do to win in the next game, to defeat opponents. He is always curious to understand tactics, "Pep said as quoted by Goal.
Xabi's curiosity about tactics, or the broad managerial field, he showed last August. When City underwent pre-season, he went to City's training ground to see firsthand how Pep trained his foster children.
Besides Pep who has a special closeness with Xabi, Mikel Arteta is also one of Xabi's close relatives. Both were born in the same city, Gipuzkoa, one of the Basque cities. Even the second house was close together, so the two started their careers in the same team: Antiguoko. To the extent, when Xabi played for Liverpool while Arteta played for rival Liverpool, namely Everton, his second residence in Liverpool was in the same area.
Arteta himself began his career as a coach faster than Xabi. Now he is one of City's coaching staff. As a close partner, it is not impossible that Arteta's experience as a coach will help accelerate in Xabi's career.
Since Xabi's environment as a player did support him to be a great coach. He got coaching from many great coaches. Besides Pep, other great coaches who have been coaches are John Toshack, Rafael Benitez, Manuel Pellegrini, Jose Mourinho, Carlo Ancelotti, and Jupp Heynckes.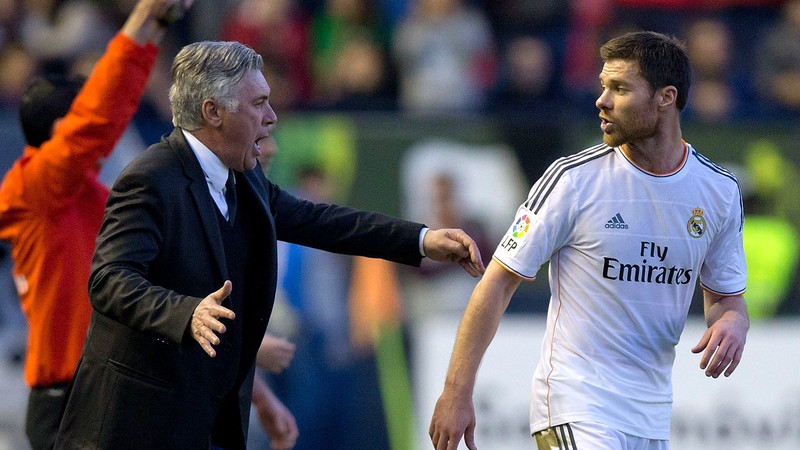 Don't forget also Xabi's position as a player: defensive midfielder. It is no coincidence that world successful coaches such as Pep, Ancelotti, Benitez, Didier Dechamps, Diego Simeone, Fabio Capello, Frank Rijkaard, Vicente del Bosque, and legendary coaches like Helenio Herrera also play as a defensive midfielder while still a player.
Johan Cruyff, one of the coaches who revolutionized the tactics of world football through his total football, had a special view of a defensive midfielder. Although he is not a defensive midfielder, Cruyff actually often starts the game, or controls the ball, by going down to the front area of ​​the central defender. Pep is one of the best "discoveries" about a defensive midfielder.
"The defensive midfielder always has a control role in the players around him. He must look forward, backward, right and left. That's why he must have very good awareness and the ability to make decisions quickly. Awareness of space is an absolute part of a midfielder "Surviving, his vast field of view makes the defensive midfielder the most important part of a team," Cruyff said in an interview.
During the next year, Xabi will undergo his final exam to get a UEFA Pro license at Real Madrid Infantil A. The right team is because Zinedine Zidane, who has won the Champions League trophy three times (in a row) as a coach, also started his coaching career at Real Madrid academy.
Zidane actually trained Real Madrid Castilla, a reserve team competing in the Segunda Division. But Xabi did not get that position because the Real Madrid Castilla coach chosen by Madrid for this season is another former Real Madrid midfielder, Santiago Solari.
It's not a big problem because the most important thing for Xabi now is being able to go through one year as a coach at the academy well. Xabi's actual quality and tactic capabilities will only begin after he passes the 2018/19 season, when he starts handling senior teams. []