In the first match of Ronaldo with Juventus, in group H of the Champions, the Portuguese was expelled for pulling the hair of Colombian Jeison Murillo. And he was crying! Meanwhile, Lio Messi surpasses him in the hat trick and makes Barcelona shine in the championship.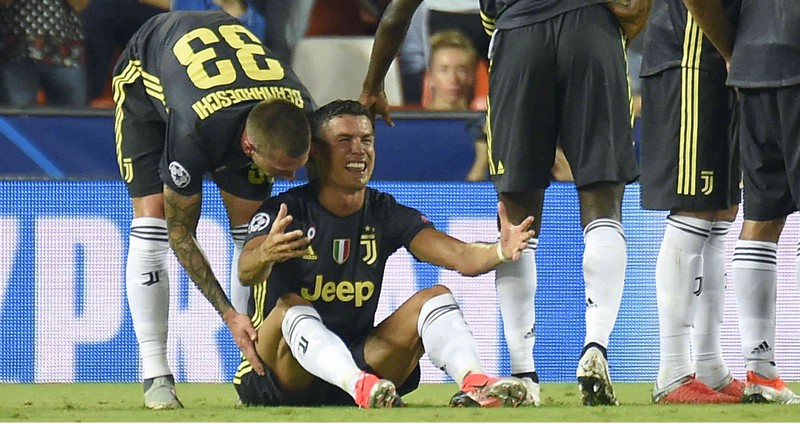 The friction with the defender of Valencia was observed and warned by an assistant. Thus, the German referee Felix Brych expelled with direct red card to CR7, that can be outside the championship by three or four matches, according to the Article 15 of the Regulation of Discipline of the UEFA.
The next matches of Juventus are against Young Boys at home and against Manchester United first at Old Trafford Stadium and then at Turin. There, perhaps, is the greatest pain of Cristiano not being able to play against his team.
Likewise, Juventus maintained the superiority after the expulsion and the drama of Ronaldo, winning by 2 to 0 with goals from Miralem Pjanic on penalties.
So far from crying, hair pulling and kicking is Lionel Messi ... Needless to say, in the field of play are good players, those who are very good, the best, the stars and then For some years, we enjoy seeing a mythical being like Messi. I have already said in another article, Lionel plays, flies and, in passing, makes goals. And, by the way, the Argentine continues to beat everyone with a hat trick anthology against PSV, and Barcelona and the Champions League falls on his knees before him.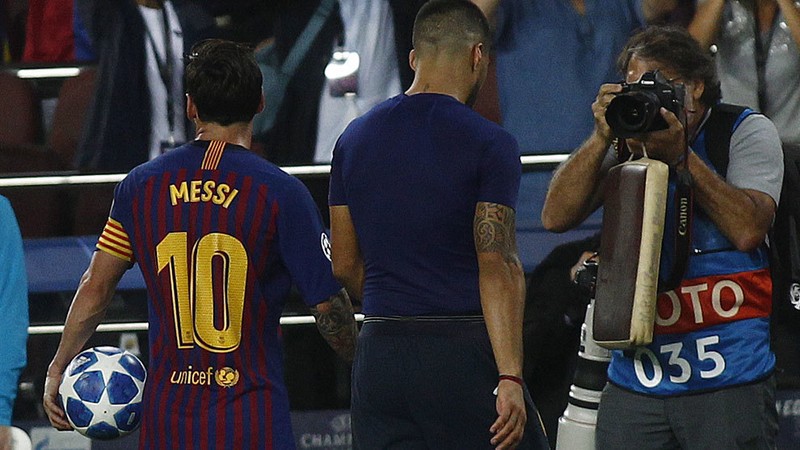 If you liked this post, I invite you to follow me! Here is my recent article for scorum. es and scorum.com/en-us about crack Lionel Messi:
https://scorum.com/en-us/football/@natamika/messi-does-not-score-messi-flies

https://scorum.es/es-es/football/@natamika/messi-no-golea-messi-vuela