Real Madrid players experienced the first defeat this season.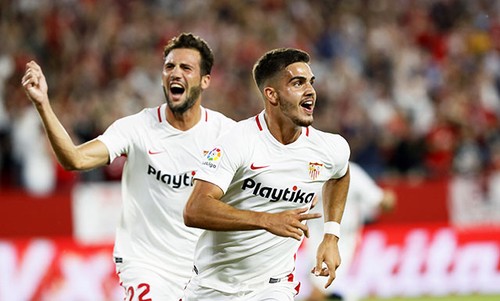 In the sixth round of the Spanish Primera, Sevilla in Madrid derived Real Madrid, and the host celebrated with convincing 3: 0 (3: 0).
From the start, Sevilla worked better, they had a couple of quality opportunities in the opening minutes, but Kurtoa managed to save his net.
It did not succeed in the 17th minute, when Navas left for the right, followed by Andrea Silva, who routinely matched the Real goalkeeper for 1: 0.
Just four minutes later, a new guest shock and explosion at Sanchez Pishuan, Navas again fled to the defense of Real, this time decides to finish the action, Kurtoa defends his attempt, but the ball refuses to reach Silva, who scored his second goal in the match .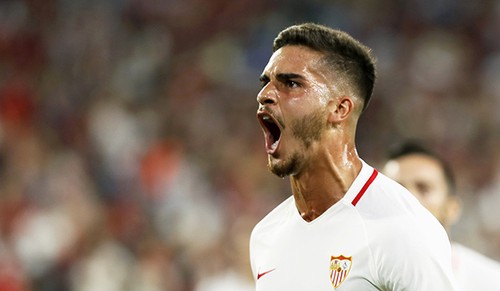 Real could expressly return to the match, only three minutes after the second goal Seville, Bale struck well, but the ball hit his tripod after his hit.
In 36 minutes, a fantastic chance for the Andaluzians to reach the third goal, Vaskez put up a shot at the edge of the penalty area, but hit a crossbar.
However, only three minutes later, the host still increases the lead, Vaskez sends the ball in front of goal Real, Ben Jeder is well ahead, who matures Kurtou 3-0.
In the reckoning of time, Bale was in one more chance, but with a head he moved the entire goal from Seville to the point of view.
Subsequently, after 10 minutes of the game, Real came to the goal, the scorer was the man who was only a few days ago declared the best player in the world Luka Modric.
However, the judge received a suggestion from the VAR room to look at the recording, after which the main arbiter Ernandez decided to cancel the goal of the Croatian midfielder because he was in an offside position.
Shot down all the way below, he played 59 minutes when Sarabia fantastically shot from the edge of the penalty area, but Kurtoa greatly intervened, then Arana was in the lead, but Bale managed to bounce him in the last minute.
In the 61st minute, Bale fails to defend the home team, I'm out of Vaklik, but does not manage to overcome the goalkeeper Sevilje, who set himself up perfectly and saved his own network.
Two more solid chances for Welshman in the next 10 minutes, but both times the ball slipped past the stature after his attempts.
Vaskez could fully reach Real in the 80th minute, but he missed the whole goal from the odd position.
In the end, Marcello hurt himself and after Lopetegi made three changes, and the Madrid with ten goals ended, they of course did not manage to endanger the victory of Seville, which once again managed to overcome them at their stadium.
Interestingly, today Barcelona has been defeated, so nothing has changed at the top of the table.