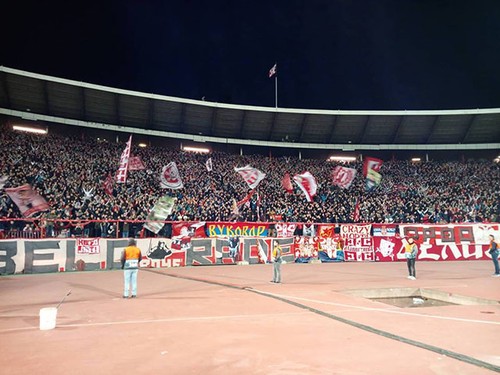 The Red Star became the first Serbian football club tonight to win the group stage of the Champions League.
They did it red and white on their "Marakana" against the famous Liverpool, they celebrated 2: 0 with Milovan Pavkov's goals.
We transferred earlier this evening, after the match, Red Star players were applauded by the fans of Liverpool fans, and that their victory tonight was clean as tears confirmed by the English Standard David Lynch, who was on the spot and following the match from the Lodge to "Marakana".
Let's remind, before the game, he was impatient that our biggest stadium was full and that those Red Star fans were talked about so much these days.
But what he wrote on Twitter after the game will cause even more positive reactions among fans of the Serbian champion.
"Regardless of everything negative about Liverpool, the Red Star must be acknowledged. They completely deserved to win. And these fans ... wow, the best I've ever seen," said Lynch.