Morning after the match between Montenegro and Serbia, the British write about the historic match of Podgorica and the hero who does not stop solving the opponent's networks.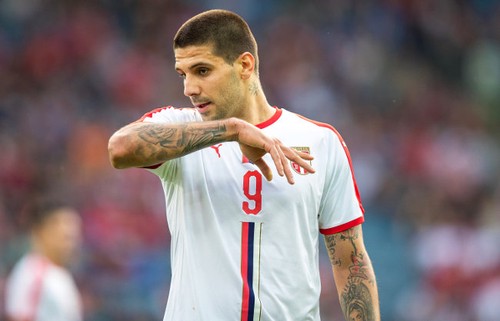 The game under Gorica has sparked a lot of attention on the Island, so the British media does not save on positive epithets when the play of Aleksandar Mitrovic is in question.
The reputable "BBC" recalls the history of the two countries and recounted the fact that it was the first interconnection between Serbia and Montenegro, and there was also a letter addressed to Mitrovic.
"Fulham striker Aleksandar Mitrovic scored two goals in Serbia's victory over neighboring Montenegro within the historic match between the two former Yugoslav republics," the Bi-Bi-Siya reported.
Sky Sports reports that manager Manchester United Jose Murinho watched live as Aleksandar Mitrovic leads Serbia to triumph in Podgorica.
"Manchester United's manager was in Montenegro and watched Fulham striker Aleksandar Mitrovic lead Serbia to victory in Podgorica with two goals. Mitrovic scored from the penalty and scored another goal in the 81st minute, leading Serbia to the first place in Group 4 "writes" Sky ".
As usual, there were no comments from Fulam fans who liked on Twitter due to the fact that Aleksandar Mitrovic scored the first goals since the "post" that lasted on September 22nd, while Newcastle supporters again lamented the decision of Rafe Benitez to give up racial golgeters .