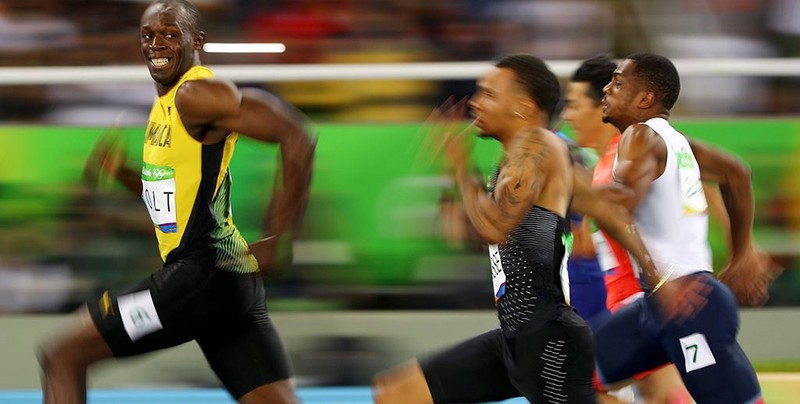 For me, Usain Bolt is interesting in its own way. I am an athlete and he, first of all, for me as the personification of high-speed talent and incredible hard work. For years, I watched his exploits on the path and in awe of his superiority. What grace and power at the same time - it captures.
Now Bolt is trying to play another sport he likes very much - football. It is very interesting to watch the success of the sprinter in football, because the speed data gives a lot in this game. I myself was fond of sprint and football at the same time and I can say with absolute certainty: even a mediocre sprinter will give odds to any player, and here the fastest and fastest Bolt, you know, there is something to see)
Of course, one speed is not enough, for without at least a bit of technology and understanding of the game - this will be a purely marketing project that is doomed to failure, as stupidly releasing it for general rejoicing will get tired quickly enough. And in a more or less serious club, it will not be announced anymore, since there the goals of the team are above all.
I was very happy when I learned that Usain was already playing in an Australian club and enjoyed watching this show. I can not say that I was struck by the technique of possession of the ball, but there is no outright ineptness. This suggests that he works very hard on himself.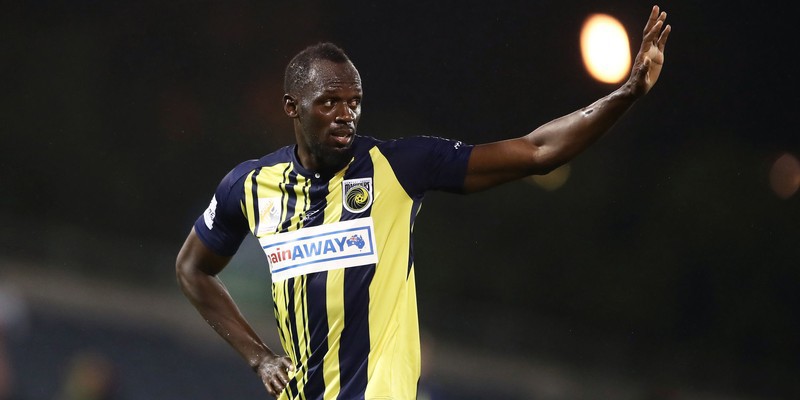 As it turned out, Bolt had a viewing contract with the Australian Central Coast Mariners. The club management was very pleased with his game, and quite wanted to sign it, but the dream did not come true - the parties could not agree. According to the latest information, the sprinter's agent requested too much money, which seemed to the Mariners to be inappropriate.
According to the latest data, the Jamaican runner, who is trying to fulfill his dream, received an offer from the Mexican club "Dorados". Now he is governed by a no less colorful personality - Argentine legend Diego Maradona.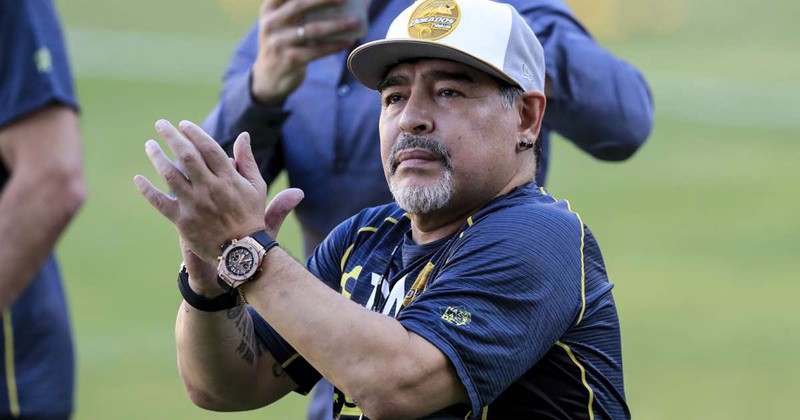 Bolt also made a reservation that the club from Europe showed interest in him, of course, there is no talk of a team of top championships, but it seems to me that it would be much more interesting for his career and general entertainment.
One thing is known for sure that it is not long to wait.
"I have a lot of offers from different clubs. We will make a decision by the end of November, and I will either move to another club, or my dream will be over, "said Bolt.
He also maintains friendly relations with famous footballers:

"I talked with Sterling and Pogba. They are happy for me that I'm trying to start a football career. They said to me: "Come on, you can!"
I hope he will succeed and we will see him soon in the European Championship))) It will be an interesting sight!