As Hugo Lloris was caught drink driving in the early morning hours of Thursday, most papers were wondering if he would be strapped of his Tottenham captaincy, if he would feature against Manchester United at Old Trafford and made all sorts of questions concerning his club issues and eventual public apologies. No one seemed to care what could have happened if he smashed his car into people or hurt himself. Anyway, luckily for the World Cup champion and Londoners who happened to be nearby that night, Hugo Lloris was lucky to be stopped by police rather than a brick wall or Thames. However, I should say that drink driving is not that uncommon among top football players. Surely, it's hard to feel the limits when you are earning 100,000 pounds a week and feel the world is at your feet. Another problem with football players is that they typically have little experience but drive Lamborghinis or Aston Martins that require some responsible attitude, and often fail to keep control over those cars. Here is a list of the top 5 car crashes, involving famous football players.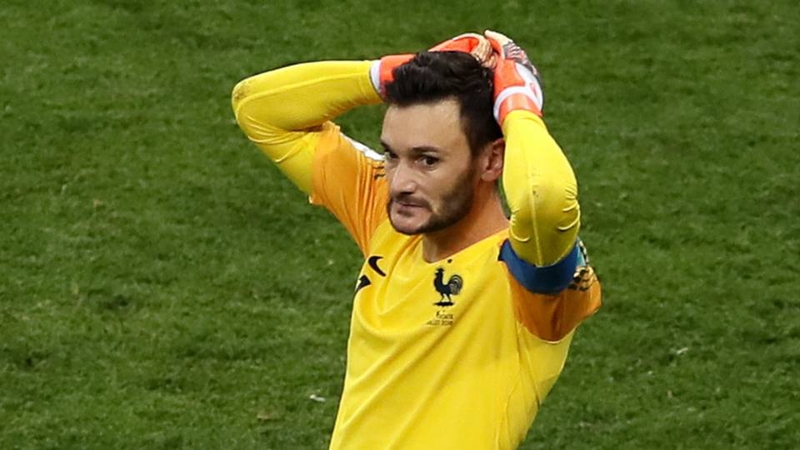 1. Cristiano Ronaldo
Sir Alex Ferguson used to control pretty much everything at Manchester United up to the point that he told young players what cars to drive, saving them from unwanted troubles. However, it did not work for the Portuguese star who drove a red Ferrari 599 GTB in 2009. The Italian supercar proved to be too much for the 24-year old player as he crashed it on the way to Carrington training ground. Cristiano was driving in a tunnel at a reported speed of 200 mph and failed to keep control over the car. His Ferrari survived several collisions with walls and barrier and was pretty much destroyed. Luckily for Cristiano Ronaldo, he was not hurt and made it to the training as his teammate Edwin van der Sar picked him up in that tunnel following the encounter with police. Several weeks later he left Old Trafford in a world-record transfer and moved to Spain. The player did not give up his love for fast cars and recently boasted his brand-new Bugatti Chiron.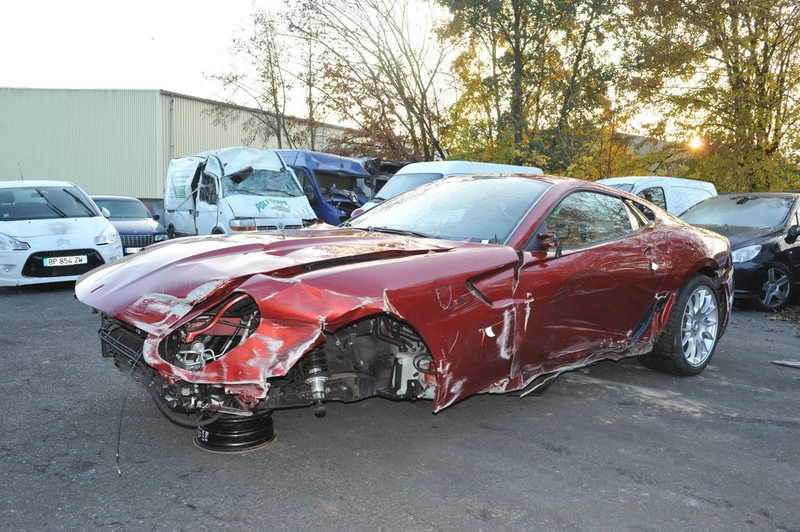 2. Anderson
Another Manchester United player Anderson was lucky to stay alive after he crashed his Audi R8 while on holiday in Portugal. Having spent a night in a club, he left in the morning hours and lost control over the supercar at around 7 a.m. Anderson was left unconscious and should have been grateful to a stranger who dragged him out of the car before it burst into flames. The 2008 Champions League winner got away with a whiplash, concussion and minor injuries and returned to Manchester United before the start of the season.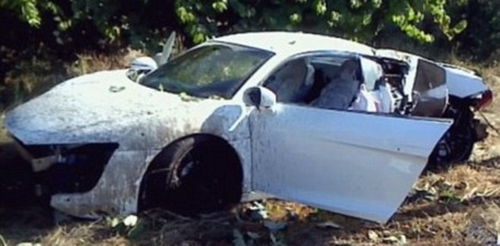 3. Nicklas Bendtner
Another Premier League player Nicklas Bendtner was driving a beautiful Aston Martin back in his Arsenal years. However, the Dane was never considered a smart and well-judging player and proved his reputation by crashing the British supercar. He didn't just crash it, he actually wrapped it around a tree on the way to Arsenal training ground. Naturally, he was unable to make it to the training and was dropped by Arsene Wenger in the next game.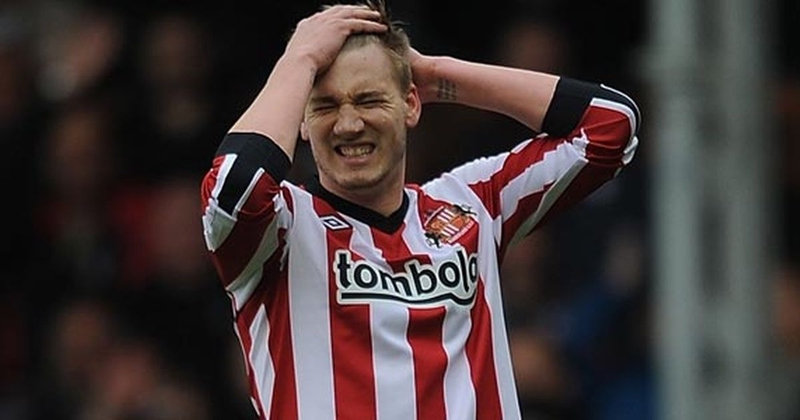 4. Dietmar Hamann
The German midfielder Dietmar Hamann was involved in two major accidents during his time with Manchester City. In 2006 he crashed his Porsche Carrera near Manchester Airport and chose nothing better than running away. His form allowed him to run for a mile and a half before being caught by police. The reason for such behavior was quite obvious – the German was drunk. Hamann got a six-month driving ban. However, Manchester City the player did not get any smarter and was caught driving under the influence of alcohol once again in 2010. He didn't crash his car that time but failed to control his car properly and attracted attention of police. Another 12-month ban was probably the least punishment he could get.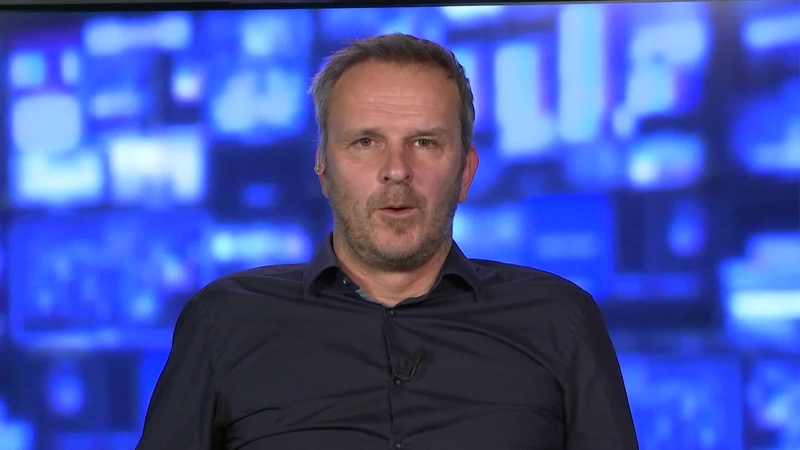 5. Jermaine Pennant
Jermain Pennant did not finish his career on a high note but was considered a talented English player back in 2000s. During his spell with Liverpool, Pennant was caught drink driving after crashing his brand-new Mercedes into a lamp post and dragging the post under the car for some time. Apart from being drunk, the player should have been serving a previous 16-month ban for using the wrong lane in London but was still at the wheel. As a result, he was given a 3-month jail sentence, served one of them and had to wear an electric tag for the remaining two. But most curiously, the illiterate player named himself Ashley Cole when questioned by police, hoping he would avoid punishment. He was probably the most stupid Premier League player ever.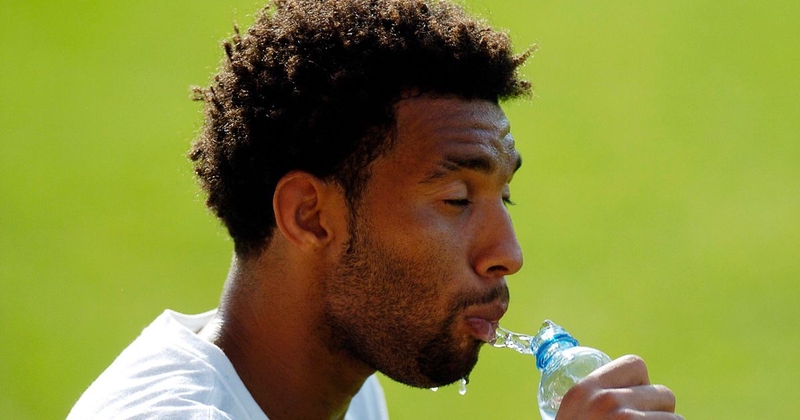 These 5 names are just a few of a huge list of players who failed to control their expensive cars under the influence of alcohol or being sober. It seems like brain doesn't come with easy money.