The Indonesian Under-16 national team will face Malaysia in the semi-finals of the 2018 AFF Cup U-16. Here are the predictions of the match.The U-16 AFF Cup semi-final made the 'El Clasico' match in Southeast Asia created. Indonesia will face Malaysia at the Gelora Delta Stadium.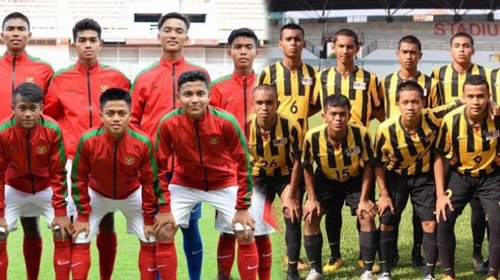 In terms of team performance in the U-16 AFF Cup, it is clear that Indonesia is favored in the semi-final match later. But Malaysia certainly cannot be underestimated.In the U-16 AFF Cup, Indonesia and Malaysia have met six times. Malaysia is superior by winning two wins, one defeat, and the rest is balanced.
Indonesia itself will also compete with the support of its fanatical supporters. It is known, the fans have gathered around the Gelora Delta Stadium since 1.30 in the morning. Supporting militancy will obviously burn Indonesia's spirit
The potential rain of goals will still occur considering that Indonesia appeared so fierce in the U-16 AFF Cup. But Malaysia, which always has its own motivation when facing the Red and White team, of course can also damage the chance.