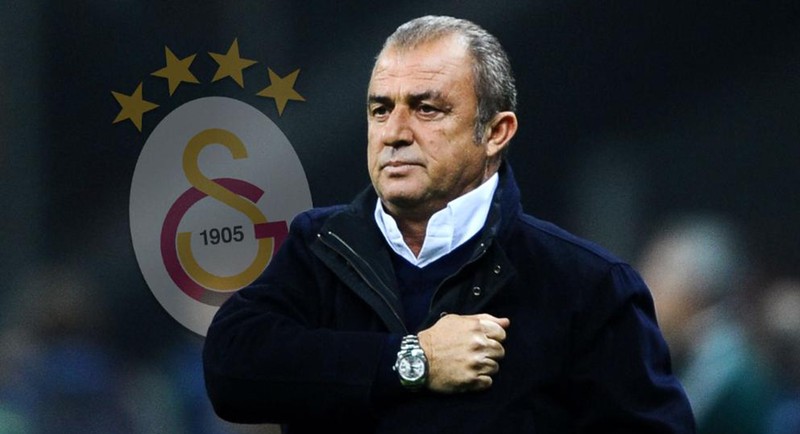 Galatasaray coach Fatih Terim prepares his team for his 300th game with the club against BB Erzurumspor today. Fatih Terim and Galatasaray - an inseparable love!
In his youth, Fatih Terim also played 11 years for Galatasaray in his footballing career as a defender, from the season 74/75 to 85/86. At that time, Terim as a player, Galatasaray wons 3 times the turkish league Cup and 1 time the turkish Super Cup.

After completing his footballing career, Terim began as an assistant coach and worked his way up to the Turkish national team until he was finally allowed to coach the team of Galatasaray for the first time in 1996.

He won with Galatasaray until the season 2000/2001 4 times the Turkish championship, 2 times the Turkish Cup, 1 time the Uefa Cup and as the supreme the Uefa Super Cup against the champions league winner Real Madrid.
Here he left the club to gain further experience with ACF Fiorentina and AC Milan in Italys Serie A. After 2 years there, he returned to Galatasaray for 2 years until 2004, but without any success.

In summer 2005, he accepted TFFs offer and again successfully trained the turkish national team. In the summer of 2011 he returned to Galatasaray to practice his 3rd period with the club. In these 2 years he won with Galatasaray 2 times the turkish league championship and the turkish super cup.
The successful coach started his 4th period in december 2017 to took the 7th turkish championship with Gatasaray.

If we summarize everything, then Fatih Terim trained the team of Galatasaray in 4 periods, became turkish champion 7 times, got the turkish cup twice, the turkish super cup twice, one time the Uefa Cup and as supreme the Uefa Super Cup.
On the official website of Galatasaray, the club published the following:

LOSES ONLY 38 TIMES
Means: with seven championships in the league with Galatasaray, Terim, the most successful technical man of all time in club history, archieved 196 wins in the remaining 299 matches and get 65 draws. The experienced technical man had only 38 matches with a loose.

Fatih Terim and Galatasaray - an inseparable love!