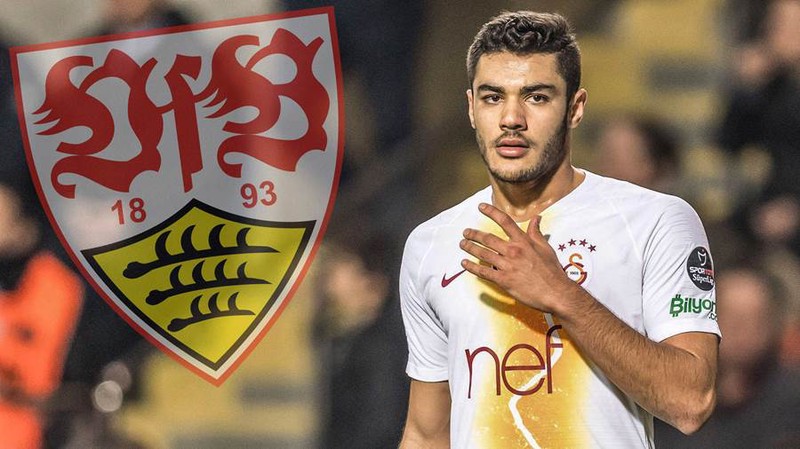 VfB Stuttgart has held their feet still so far, but at least Galatasaray has already betrayed Istanbul: Ozan Kabak (18), a native of the Swabians, is moving to the Bundesliga with the Swabians. However, a report by "Kicker" now suggests that the VfB is already only acting as an intermediate step - FC Bayern should have their fingers in the pie, as they once did with Serge Gnabry's commitment to Werder Bremen. According to the magazine, the Munich team is involved in the transfer of the central defender, who will cost Stuttgart 12 million euros. The source of the information in the journal is not mentioned. The report states, however, that Kabak's decision in favour of Stuttgart was based on the interest of the Bavarians. Previously, a change to the Premier League was considered more likely.
The new announcement reminds strongly of the past reports to the case Gnabry. Bremen hired Gnabry from FC Arsenal in the summer of 2017 for 5 million euros and sold him to FC Bayern just one year later for 8 million euros. It was also said at the time that a deal had been agreed with the record champion in advance. Werder should buy the player in order to keep the redemption lower than it would probably have been if he had moved directly to Munich. However, such an agreement was stubbornly denied by several sides at the time. Sport boss Frank Baumann told the "Weser-Kurier" at the time that he was sticking with it: "There is no agreement with FC Bayern".
The report now about Kabak also remains for the first speculation. The player is considered the biggest discovery of the season in Turkey and played 17 compulsory games for Galatasaray. Remarkable: Kabak has a withdrawal clause of 7.5 million euros in his contract, which runs until 2020. The 4.5 million difference to the now announced VfB payment may be explained by the fact that there are also other interested parties such as AS Rome or FC Watford who, according to reports, only want to pay the clause anchored in the contract.