Just before the Fenerbahce derby, Galatasaray is back in the lead of the standings. Coach Fatih Terim was visibly served after the 0:2 in Malatya. The voices to the game!
Galatasaray, again, was not able to make a successful dress rehearsal against Fenerbahce before the derby next week. The lions lost to league rivals Evkur Yeni Malatyaspor with a deserved 2-0 defeat and thus lost the lead of the standings to local rival Medipol Basaksehir. Galatasaray head coach Fatih Terim didn't want to stamp the bankruptcy in Malatya like a normal defeat and after the final whistle he had tough words against his team. Malatyaspor coach Erol Bulut can look back on his first victory in October.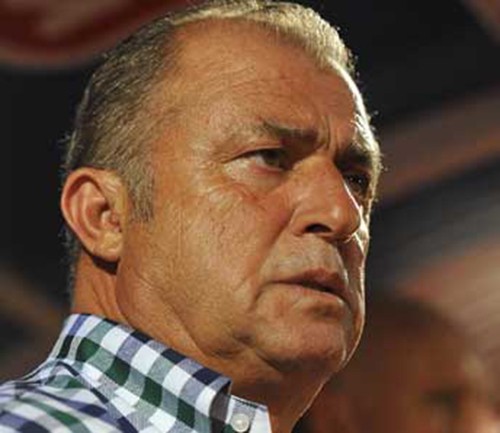 Fatih Terim, coach Galatasaray: "Today I don't have much to say because there are things that could be misunderstood. My heart is bleeding. To put it better: the barrel has finally overflowed. My hands are tied anyway, but today I can't say what I actually want to say... It's not about injuries, missing players or physical and psychological problems. It's about having eleven players playing with and for each other. We didn't find those eleven players. To date, I've done a detailed analysis after each game. If you add everything together, you can see what's going on. We need a team that is there for each other. There are no players who want to use their chances in the starting eleven and prove themselves... Ozan Kabak will make mistakes and gain experience. He has the necessary faith and will to be successful. Of course it was a critical penalty kick that he caused. But you have to look at the whole chain of mistakes. He enjoys my fullest confidence."
Erol Bulut, coach Malatyaspor: "Galatasaray is a Champions League team and has a good team. But we still wanted to play for victory today. We started off with a lot of pressure and kept up the pressure after the leading goal. This has worn down our opponents. We were also in trouble at times, but always showed the right reactions, then even made the 2-0. I congratulate my team. That was a very important victory today."
Adem Büyük, Captain Malatyaspor: "We knew that Galatasaray would be tired and would arrive with many retirements. We wanted to use that to our advantage. Because you can't let such a weakened Galatasaray slip through your fingers. In general, I think that we showed the spectators a good game. The match was balanced, we scored the goals in the end, the opponent didn't. It's always something special to win against Galatasaray."
Abdurrahim Albayrak, Vice President Galatasaray: "We are experiencing very interesting things at the moment and can't finish a game without two injured players. Today Belhanda and Linnes got injured. I believe that 2-3 players will be fit again before the Fenerbahce game. [...] I've never talked about the referees before, but you should take a good look at Mariano's yellow card. There was also a foul play in our favour before the penalty kick. Today I say: "That's enough!