The above heading is sequel to my post on Feb 2nd this year titled, ARSENAL ARTETA ATTRITION. A post in which I tried to analyse the reason behind goings-on at the Gunners, especially at a time most of their supporters were puzzled as to why it is not a no-brainer for the club to fortify their ranks when at that time they were firmly in the mix for a Champions league spot. Infact they were more of less in the top four in January,as shown below: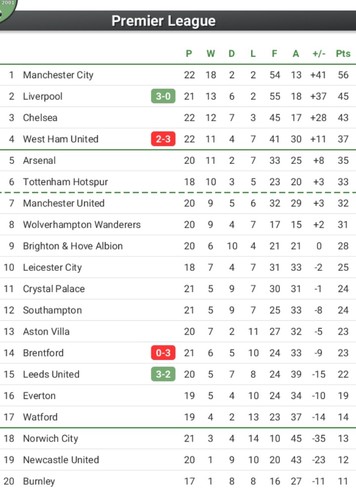 Now you can see why the Arsenal faithfuls were left frustrated by the very dull January business and the communication gap(which is intentional) between the hierarchy and the fans also helped to irritate and confuse the fans. So I began to say a few things in that post, that is worth a second look. Here:
Firstly I stated the current predicament:
"Just yesterday(sic), the transfer window slammed shut. Well, I think for some clubs it really doesn't look like a "slamming", it's more like a gentle closing, but for some others who leave things late or who keep meeting resistance the closing of the window is like a huge bang of rejection. The Arsenal fan base are clearly one of those who received the "bang effect".
The club succeeded in trumping all clubs I can readily remember by shipping out as many as six players(nay twelve overall even) in January and balanced the equation by signing two players– a goal keeper and a defender(nay and another defender a 16 year old left-back)....how is that for a balancing act for a club that should be challenging for honours?"
Then I hit it: "I put it to everyone reading this that Mr. Kroenke never wanted to sign in January and Arteta knew this all along. I believe all those transfer efforts(submitting bids and so on) were craftily fashioned to calm the fan base down, giving them false hope."
Then further added: "Back to the matter, what Arsenal has now is a squad too thin to meet her goals this season. Or is it "supposed goals" I should say? One doesn't seem to know what is happening.
Perhaps Arsenal fans have been deceived– they are busy thinking their team should be pushing for a Champions League berth this season, whereas the coach, Edu and Co are not so into that,they like the fact that this team is really young, that salaries are lighter and then they are saying,"Hey Arteta don't worry so much about this season, when we get to the summer there will be funds to buy some players and then you can challenge for the Champions League place."
In that post I therefore concluded that Arteta was the war– the war of attrition on Arsenal with his strange transfer business,but I cautioned by saying this war "may have been a well thought out and planned scheme to bring success" later on. Afterall they were not renewing his contract,at that time,for nothing.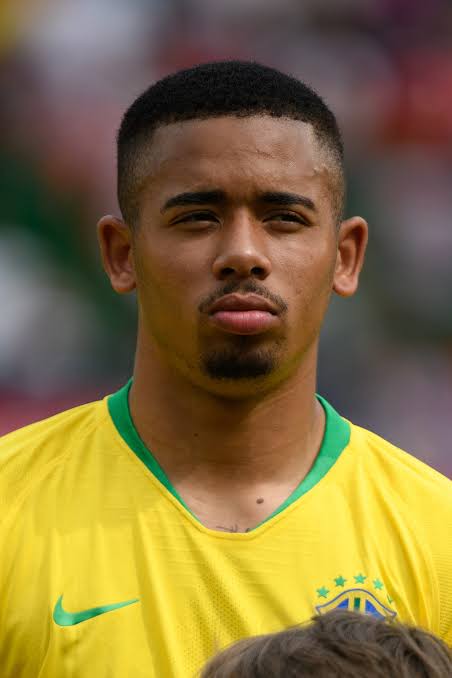 What do we have today? It's like my post is a prophecy that is now being fulfilled before our very eyes. Indeed the Arsenal leadership were just playing games in January, their plan was for the summer(that's the bold text in the quotes above). Now the rain keeps falling in the Emirates stadium, players being signed world without end and very capable players too.
So we have the following incomings:
The talented 19-year-old Brazilian winger,Marquinhos from Sao Paulo.
The very skillful midfielder,Fabio Vieira from Porto.
The American goal keeping sensation,Matt Turner from New England Revolution.
Another American Central defender,Auston Trusty.
The attacking gem from Brazil,Gabriel Jesus from Man City.
Add to that William Saliba the solid defender who was on loan to Marseille. So brilliant in Marseille,that they wanted him for keeps and Arsenal fans began to raise dust as to why he hasn't been given a proper chance in Arsenal. He has been called back by Arteta now.
Furthermore,Arsenal is almost done with signing Ukrainian national team captain and left-back, Oleksandr Zinchenko from Manchester City.
Marquinhos will challenge Saka for the right wing slot. He doesn't even look 19 and Brazilians have been known to lower their age.
Fabio Vieira by name, reminds one of the former Arsenal captain and now coach of Crystal Palace – Patrick Vieira. He is a very skilled attacking midfielder who will absolutely push recently confirmed club captain,Martin Odegaard,to his very best.
Both Americans were signed in January and immediately released on loan. The goalkeeper will be deputy to Ramsdale as it was always likely Leno will go(which is in the process now).
Gabriel Jesus needs no further introduction. Arteta also knows him well,when he was coach at City. Arsenal will offer him more game time,he so dearly needs to show his goal scoring quality.
You don't become the captain of a serious team like Ukraine by mistake. Enter Zinchenko,Ukraine's captain. Arteta knows him well too,in his time with City. He will offer great competition to Tierney at left-back.
Arsenal are not done yet,as a central midfielder is still a target for them. That's where you here names like Youri Telemans and the Brazilian, Paqueta. Outstanding players.
So the Gunners have arisen with gusto to face the world. Indeed it was a planned attrition for upliftion(sic).🙂
Cheers