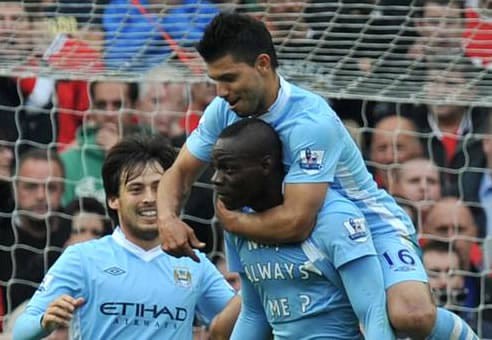 "Super Mario" as he is fondly called is set for a return back to playing for the Italian national team after a 3 year lack of invite to him.
He's such a fantastic talent that has been hampered by his character flaws, especially as it has to do with his temper. He is a creative and powerful forward blessed with pace and flair. Standing at a height of 6ft 3in he excels in the air,not to talk of his ability score with either feet from both short range and his powerful(signature) long range shots,despite being naturally right-footed. He is the most consistent penalty scorer I have ever seen.
He is Mario Balotelli Barwua
He was such a revelation for Italian football. On the 12th of August,I990 in Palermo, Italy Balotelli was born. After birth, he was diagnosed with a life-threatening intestinal complication. His parents(the Barwua's) were too poor to pay the bills for his treatment and even his upkeep too, so they decided to offer him up for adoption and yes he was adopted(by the Balotelli's) as a 3 year old. Once adopted he began to express his talent for football and despite the afformentioned health challenges he took to actively playing the game. By the age of 11, things began to come together: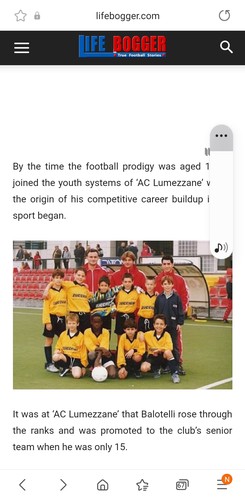 Then he was courted by mighty Barcelona and Inter Milan. It was Inter, coached by Roberto Mancini, that were more convinced and in 2006, at only 16 years of age, they snapped him up on loan. It was great news for him and the world began to take note. By the 2007/2008 season he became the youngest ever goal scorer in a Champions League match at just 18 years. Same season his team won the Serie A and in 2008 his team won the Supercoppa Italiana. It was a career on the ascendancy,then Mancini was sacked and Balotelli began to face the insurmountable challenges of racist abuses and his own disciplinary failings– this fatal combination made him go from the darling of Inter fans to a man loathed by them, so he sought a move away.
By 2010 England opened up for him, it was a big club in Manchester City who came calling and he got him promptly, with his former coach Roberto Mancini now heading City. He scored on his debut match in a 3 nil victory over the mighty Arsenal then. His determination and graft and goals made him to firmly establish himself as a fan favourite and at the end of the first year of his arrival he won the Golden boy award as a reward for his remarkable performances. The rest,as they say,is history. He also played for AC Milan, Liverpool, Nice,Marseille.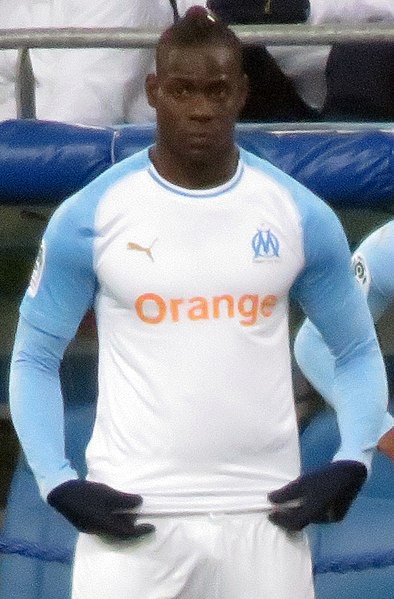 In same 2010, August 10th, he earned his first cap for Italy. He has now over 30 caps and represented Italy at the Euros in 2012, the 2013 FIFA Confederations Cup, and the 2014 FIFA World Cup. He was key to his country the reaching the Euro 2012 final, and also won a bronze medal at the Confederations Cup. He is Italy's top scorer in the Euros with 3 goals, a record he shares with Italian legend,Antonio Cassano. He is also Italy's top scorer in the FIFA Confederations Cup with 2 goals.
Today at 31, he plays in Turkey for Süper Lig club Adana Demirspor and his performances have been eye catching with eight goals and three assists in 19 Super Lig appearances thus far this season.
It is Roberto Mancini again at the helm of affairs in the Italian national team since and he is now convinced Mario has done enough to be called back into the national team fold. Top Transfer guru Fabrizio Romano authoritatively reveals that there has been direct contact between Balotelli and Mancini on his call-up and he will be called up for the next Italian national team matches. The official announcement is expected today.

Cheers