Well it was not to be for the Barca enthhusiasts. I wonder how they thought Barca could beat Bayern.
Anyways, sorry that's an aside,please may we focus on the post. His name is the Uruguayan, Edinson Cavani, such a prolific striker everywhere he has played, whether it be Palermo,Napoli, PSG or Manchester United. It was in Napoli, Italy, he was given the nickname El Matador(a bull fighter), that he still bears today, because he was such an energetic free scoring striker. These days he is 34 years old and United signed him in October 2020 from PSG, with his current contract due to expire at the end of this season. He was an instant hit as the fans took to him. His goals propelled United into the Europa League final, where they were narrowly beaten on penalties by Villarreal. He's been out injured for about a month. It can be recalled that he was part of the last win for erstwhile manager Ole Gunnar Solskjaer and he even scored in that game as they played against Tottenham.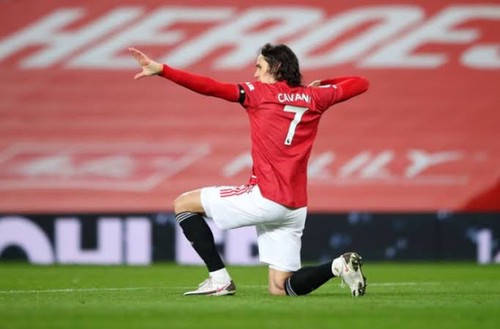 The big issue now is that a Ronaldo was signed in the summer and this contrieved to reduce Cavani's game time under Solksjaer in addition to injuries. He even offered Ronaldo the number 7 shirt,which Ronaldo wears now. People think he is past it because of his age, but he takes care of himself incredibly well, his fitness is amazing as well as his energy on the field of play.
Well Solksjaer managed to play him sometimes, but Rangnick is more intolerant– this is like Cavani jumping from frying pan into fire. History shows that Rangnick doesn't give over 30's much of a chance. Two seasons ago Milan had reached an agreement with him to become their manager, but the caretaker coach Pioli did exceptionally well and the pressure from fans and other stakeholders to continue with Pioli forced the hand of the board not to appoint Rangnick. What was crystal clear in between this story line was that Ibrahimovic must leave if Rangnick was signed. It is something Rangnick had already to the club. Infact in one of his spells in charge of Leipzig he was asked if he could sign a Ronaldo and Messi to improve the club, he replied that it would be "absurd" for one to be thinking of them as a solution, that they are "too old and too expensive." Ronaldo was 31 at this time. That's typical Rangnick he just loves them young and very notorious for unearthing young talents and polishing them up.
So the truth is Cavani has no place in Rangnick's first team plans. You can see how he specifically zeroed in on the amazing fitness of Ronaldo in that his first match managing United. It simply amazes him that a 36 year old is that fit, it is against his philosophy of how a footballer's body should behave. If he breaks his philosophy for one person he won't for another over 30 player, at least to become part of the first eleven.
Cavani craves more playing time and it suits him that Barca are interested. According to And, according to Mundo Deportivo , Barcelona see Cavani as a fine option as they seek a proven goal scorer that they can brand a "killer". All things look set for a Cavani, sadly Sergio Aguero is pondering retiring from football due to a recent heart condition, while new manager Xavi reportedly does not like what he sees in Luke de Jong.
As for Memphis Depay, he is not considered an out and out No 9, and rightly so too. I always think they are punishing him when he plays up top, he is a natural supporting striker playing in between the lines. So yes, the Catalan giants have been on the lookout for someone in the mould of Cavani.
It can be recalled that currently Barca are strapped for cash as their recent financial woes lingers, but this unlikely to hamper a deal for Cavani in January, since he has just six months left of his current contract, meaning as is usual in football United would normally let him go for a small price.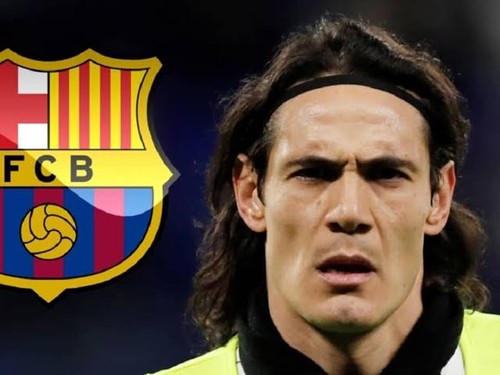 The South American "bull fighter" has proven his quality in Italy, in France for and in England with Man Utd, so a move to Spain could be a worthy icing on the cake of such a brilliant career he has had and how exceptional a goal scorer he has been.
Hopefully it works out.
Cheers