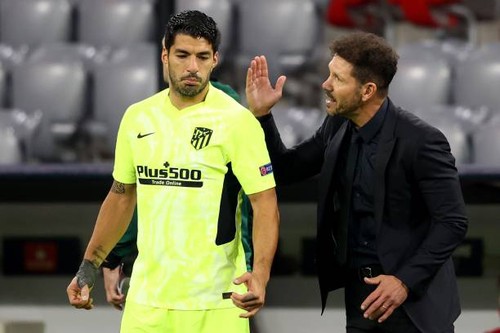 Diego Pablo Simeone González is his name, the current manager of Atlético Madrid. He was appointed on the 23rd of December 2011 and this club instantly took an upward trajectory. This is an expectionally long stay as far as modern day football is concerned. You must be moving mountains for a club to keep you this long these days. Not long after his appointment,a 1–1 draw at the Camp Nou against Barcelona(17th May 2014) secured the La Liga title for Atlético, their first since 1996, and the first title since the 2003/04 season, not won by Barcelona or Real Madrid. Incredible feat!
So his time in this team has totally transformed it's performance, with his high intensity style,laced with an astute back-line and a well coached know-how in set pieces. He has relegated the likes of Valencia and Deportivo La Coruna to the background and began truly challenging the big boys(Real and Barca) and cemented their spot as a top 3 La Liga team and a top team in the whole of Europe. In all he has won 7 trophies for Atlético. As time went on, eventhough he bought good players he seemed not able to adequately replace his trusted players in his early years there as they began to age. His last trophy was in 2018,where he won the Europa Cup (meaning his club was knocked out of the Champions League group stage) and went on to win the Supercup– a one day contest between the Europa league and Champions league winners.Well they beat Real here,so it was a kind of consolation.
Atlético had been quite below their usual high standards for some 3years now and there have been serious talk of Diego leaving(and even he considered it at a time),but the club always had an unwavering confidence in this their man,afterall the club regularly finished top 3 in La liga,automatically qualifying them for the prestigious Champions League,in which they have reached two finals during Simeone's stay.
This season Atlético signed Luiz Suarez from Barca. That's a top class player an absolutely crucial player for Barca last season, Atlético went wild with joy for pulling off this coup. Also things began to improve gradually for Athletico. For example,it was this season that Diego beat Barcelona for the first time ever as a manager. By this time, Atlético was unbeaten this season and 9 points ahead of Barca.With the big boys playing below par for different reasons, it was Atlético who finally took advantage and held a whooping lead at the top. Infact in Jan 2021 they still led by much.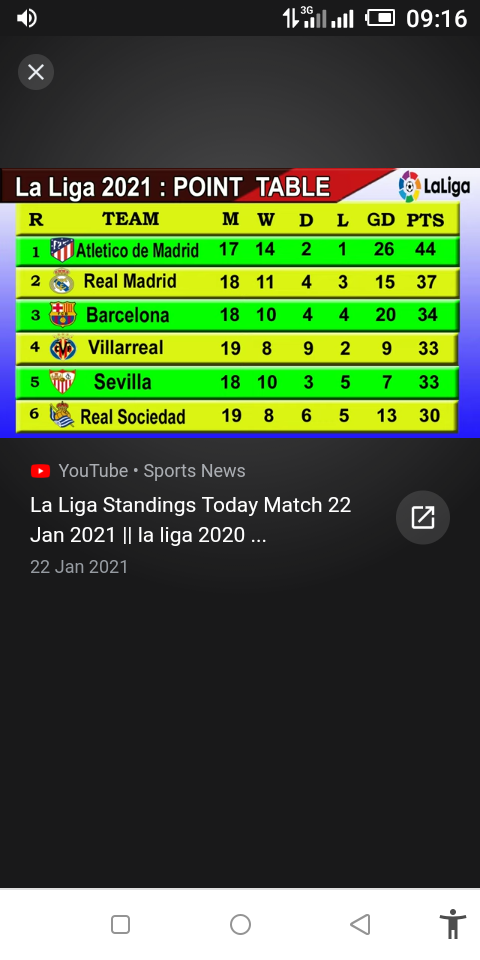 Atlético hit a rich vein of form, yet I think this was a time they could have planned things decisively. As attractive as winning at least a double(the LaLiga and the Champions League) seemed they ought to have looked at it more practically and chosen just one secretly. It was easier to prioritize the Laliga over the Champions League because they already had an amazing lead at the top. They should have respected the saying that, "a bird in hand is worth two in the bush". The Laliga was the bird in hand! The Champions League will obviously be tougher as there is no such points lead,also the reigning Champions are still in it and still on fire. Madrid too will want it badly and they know how to navigate the competition well and other factors which will make it realistically a tough ask for Atlético.

It is a well kept secret that teams prioritize competitions at times. The managers will rarely voice this out in public because, it will make them sound unprofessional or bringing the game to disripute. At a point in the 2016/17 season, Mourinho prioritized the Europa league over the Premier League, when it was realistically easier for his Machester United to win the Europa than the Priemier league and indeed his team won the Europa. He even said it openly in 2017 that his team has to make a choice.
Last season,Real Madrid prioritized the La Liga, over the Champions league and they won it. This season Leicester city prioritized the Priemier league over the Europa cup, Tottenham prioritized the Europa at a point but it didn't work for them. Even a day Liverpool was out competing in the Club World Cup in 2019 they had to field a completely youth side for a Carabao Cup quarter-final match against Aston Villa taking place at thesame time ; that is priorotizing too.
Atlético Madrid ought to have done thesame. Why choose both? It would stretch your team too much physically. They didn't need to be thinking of the Quarter final of the Champions league too much for example.
The reality today is that they are only 1 point ahead of Madrid and 2 points ahead of Barca. They should have known that the big boys always will wake up sometime in the season,it is in their DNA, they just find a way to make their season count somehow. Do you see in England this season, once City landed in the top position they never looked back,you can see the attitude of "we hold on at whatever cost". That's because Liverpool could wake up later(like they are doing now) or another club could challenge them and today they are reaping the rewards. The Champions League draws has been kind to them too.
I feel so much pity for Atlético Madrid now because it seems too late to mount a proper claim for the Laliga crown,after all the efforts they've put in earlier in the season. Injuries have been Madrid's major problem and players are now getting fit by the day. Verane is back,Mendy,Modric too et al.
Barca's issues were lack of funds for buying quality players they are known for,leaving them with a mostly really young and inexperienced team and a new coach(Ronald Koeman) who was only just getting used to his new job. Now their form is back somewhat and their being knocked out of the Champions League quite frankly gives them the much needed ventilation to save energy and focus on the Laliga and well on Athletico Madrid who they will still play in the Laliga this season. Now all of a sudden,a season Athletico is supposed to be coasting home to the crown, they are now looking constantly above their shoulders and under immense pressure every single week.
They are not likely to hold firm under this pressure for too long. Diego should have let go much sooner and faced the Laliga squarely. Maybe someone should have yelled into his ear early enough to let go.
I wish him well,now that he has been forced to let go.