Firstly I must give honor to a colleague of ours who I think reported this news first— https://scorum.com/en-us/football/@dokubo/breaking-manchester-united-reach-agreement-with-ralf-rangnick
I am almost jealous here, United have made a super brilliant choice! He is 63 years old and a truly world class coach.Call him a Professor. He made his name with Schalke 04 of Germany, where he became really famous by finishing runners-up in Germany's Bundesliga in the 2004-05 season and also claiming DFB-Pokal and DFL-Supercup glory in 2011 for same club.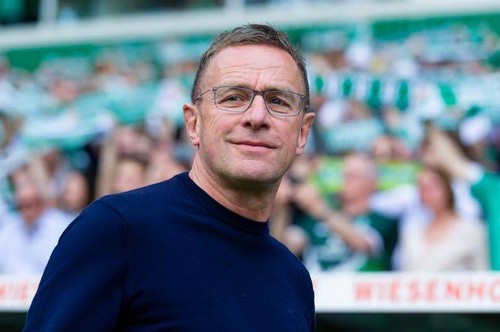 Rangnick is called the Father of Leipzig because, what this club is today is definitely traceable to him. So in 2012, Rangnick became director of football for both RB Leipzig and Red Bull Salzburg. He undoubtedly played a significant role in helping Leipzig rise from the fourth tier of German football to the Bundesliga.
Rangnick is currently the Manager of Sports and Development at Russian Premier League side Lokomotiv Moscow,an appointement he got in July 2021.
The funny thing ordinarily is that Manchester United want him on an interim basis, secondly that's a Rangnick who rejected Chelsea in January as they wanted him as an interim coach. He told Chelsea he is not an interim coach, that he doesn't want the media to see him and degrade him as a "four-month coach".
So how then did he agree to this arrangement? Well Solksjaer started out as an interim boss.[smiles]. Anyways seriously now, here is the reason— United have offered him a consultancy role which must include him having power to make transfer choices at least for the club. Thus the deal is as good as done now, United's board are currently have fallen headlong into talk with Lokomotiv Moscow, the talk being at advanced stages right now according to world renowned reputable informant Fabrizio Romano.
Welcome Rangnick. Isn't the league fearfully and wonderfully blessed with coaches?
Cheers