These days you hear his name and what comes to your mind is goals. It was his witty teammate Thomas Müller who "christened" him with the name Lewangoalski. The former Borussia Dortmund gem of a striker, has lived up to his billing in Bayern Munich.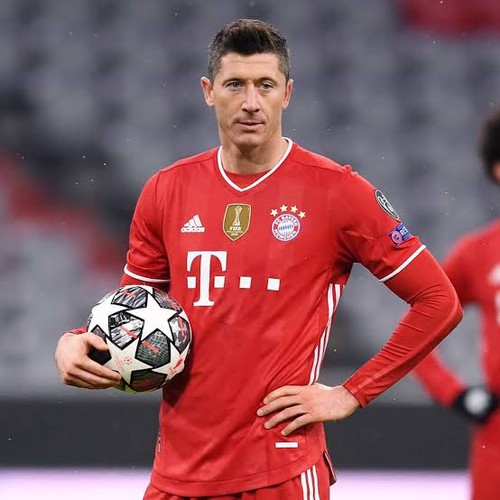 Well just incase there may still be anyone in doubt, I refer to Robert Lewandowski of Bayern Munich, a striker by trade. The 33-year-old crowd favorite has served Bayern well for years,he has been the league's highest goal scorer six times. This season he is the leading scorer in the league with 34 goals, meaning it's his to loose and this will make it four consecutive years he has won the top scorers title. Amazing!
His contract with his club is due to expire,June 31,2023, but you can imagine such a superstar has been attracting offers here and there for years now across the very top football leagues and their best clubs at that. Once again, as this season comes to an end a huge load of speculations had been mounting concerning him. Indeed negotiations had begun this calendar year but Lewa(as he is fondly called) was reportedly not impressed with Bayern's offer or style of negotiation.
Bayern Munich are the Bundesliga Champions yet again this season and on Saturday they played their last game of the season,away against VFL Wolsburg,with their talisman,Lewa leading the line in attack. It was on this same day,just before the match that every speculation was put to bed. It was Bayern's Sporting Director,Hasan
Salihamidzic, who cleared the air, informing the press that he had held discussions with Robert Lewandowski and the player has made it crystal clear that he won't continue with the club next season, that he prefers a move elsewhere. The said match against Wolsburg ended in a 2–2 stalemate and Lewa confirmed the comments by the director. He affirmed his meeting with the director and how he has clearly stated his intention not to renew his contract and his utter willingness to discuss with another club if an offer comes in. Bayern Munich too seems constrained to go with his desire at this moment as they would be wary of losing him on a free next year.
For the neutrals,it's a well deserved exit for a player who has spent a good eight years breaking records upon records. He now stands at second on the German top flight all-time scorers chat. Second only to German great Gerd Müller.
Lewandowski with Bayern has won 17 trophies, which includes eight Bundesliga titles and the prestigious Champions League trophy. In a recent twist of events the President of Bayern Munich Football Club, Herbert Hainer, is talking tough and is insisting that it's normal for gems like Lewa to be "permanently" linked with other clubs, like the episode he had with Madrid in 2019, and so he has no doubt about Lewa honouring his contract.
It has been reported by Polish press company Interia Sport that amongst the number of elite clubs vying for his signature, Lewandowski's eye is solely on Barcelona. Rumours had it that he had signed for them in April.
As for current boss of Barca,Xavi,when confronted with the Lewandowski question and the fact that the striker is quite old. Xavi retorted that he as a person doesn't have any fears about age and that is why he signed a 38-year-old Dani Alves. For Xavi it all depends on how the player takes care of himself, no fixed rule on forbidding a particular age bracket. Meanwhile Barca remains in a precarious financial condition and would need to lighten their financial burdens(by shifting at least a player) before a player like Lewa can be bought.
So I think it's more like Lewan–go–ski, right now, with all due respect to the name Lewan–goal–ski.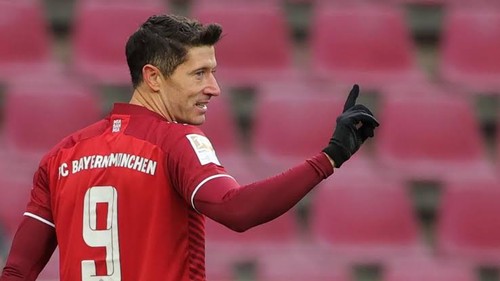 Cheers