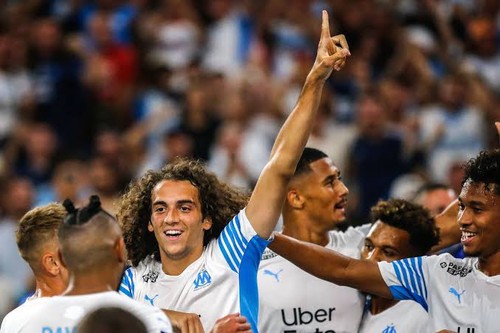 He is the mercurial 22-year-old "Arsenal midfielder". He is a Frenchman who exudes such rare ball control, calmness and fighting spirit that you can say he bosses the midfield.
Matteo Guendouzi was signed for Arsenal in 2018 from French second tier side, Lorient and he firmly established himself as a key player for Arsenal under Unai Emery, playing the kind of football that belies his age. A new regime in Mikel Arteta kicked in and his quality kept him in the side eventhough it seemed the coach felt he was too young.
So he kept ploughing on and being an important part of Arteta's Arsenal until he had disciplinary related issues with the coach. Sadly we only hear one side of the story in things like this( just like in Auba's case). The little we know is that in a match versus Brighton, Guendozi was provoked by the opposition players and in retaliation he began taunting them about their lower wages and words kept flying back and forth during the match. It degenerated to some physicality that Guendozi grabbed Neal Maupay around the throat region. The coach was livid with him for that behaviour.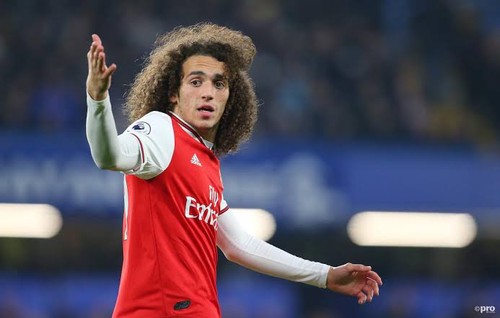 Reports also came in that prior to that match, Guendozi has had an incident of altercation with a team-mate during preseason. Whatever transpired between the Frenchman and Arteta meant that Arteta shut him out of the team and that very match against Brighton in June 2020 was his very last appearance in the Arsenal shirt. His presence has been sorely missed ever since.
What followed was loan deals for him, first to Hertha Berlin of Germany in the 2020/21 season and another one-year loan last summer to French giants, Olympique Marseille. What many people don't know is that a clause for permanency was included in the loan contract. Having played 38 matches for Marseille that clause has been triggered and today Matteo Guendouzi has put pen to paper and signed a three-year contract at the Stade Velodrome, the famous Marseille home. That's fantastic for him, he's been such a high performer for Marseille who lie second in the French top league.
So officially today Matteo Guendouzi has departed North London and the Gunners. He totalled, 82 appearances for Arsenal, with five assists and scoring one goal.
He is thrilled to have made this decision, which he considers the "best decision" holistically; and admires the Marseille project and how important they rate him. He says it was a carefully thought out decision, especially as the club keeps improve him as a person and as a footballer.
Cheers