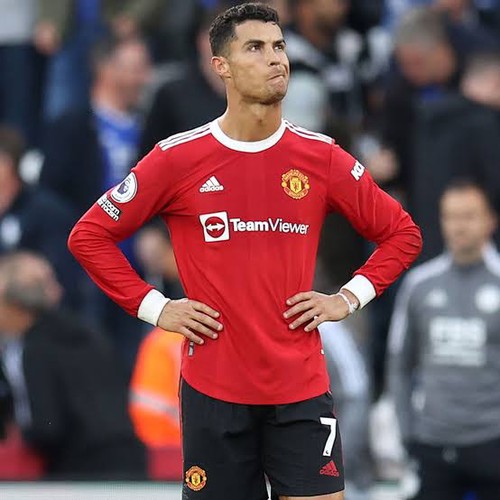 "Of all the teams that qualified on merit today, United isn't amongst🤨.
They lost, but Brighton spared them😡."
"In other news
Man United. Scored 57. Conceded 57. Equilibrium mediocrity. GD 0"
The above are comments after the last game of the season. More of thesame up next:
"[As per their Europa league qualification ticket]Man united go dey play for country like Azerbaijan, Austria, Slovenia next season"
Someone called United a "clown factory", another asked "Can you seperate Ragnick and Maguire?"
Others wrote:
"When Man United go play na
No fun in watching football if United no play"
AND
"🌕 | 🚨 #mufc's transfer priorities position-wise, this summer (in order):
1. Striker
2. Midfielder
3. Centre Back
4. Full back
[Per @FabrizioRomano, @UnitedStandMUFC] See useless club
Every position except keeper 🤣🤣🤣"
An Arsenal fan displayed the table as it was in late April:
1 - Man City - 83 points
2- Liverpool - 83 points
3 - Chelsea - 67 points
4 - Arsenal - 66 points
5 - 🐓🐓🐓🐓🐓🐓- 62 points
6 - Man Utd - 58 points
Man U can't get top 4 in EPL so we took them to other leagues
😂😂😂😂😂😂
1 - Intermilan - 78Points
2 - AC Milan - 77 Points
3 - Napoli - 73 Points
4 - Juventus - 69 Points
5 - Man Utd - 58 Points
Manchester United cannot make it to the top 4 even in the Italian Seria A😂😂😂😂😂
1 - PSG - 79 Points
2 - Monaco - 65 Points
3 - Marseille - 65 Points
4 - Rennes - 62 Points
5 - Man Utd - 58 Points
Manchester United cannot make it to the top 4 even in the French Ligue 1
1 - AJax - 79 Points
2 - psv - 77 Points
3 - Feyenoord - 67 Points
4 - Twente- 62 Points
5 - Man Utd - 58 Points
Manchester United cannot make it to the top 4 even in the dutch league
😂😂😂😂😂
How we fit help them. Maybe we should ship them to Kenya premier league."
Well it's also interesting that the club he indicated with fowls kicked Arsenal out of a Champions League berth. Anyways back to United, the list goes on, on the trolls they received: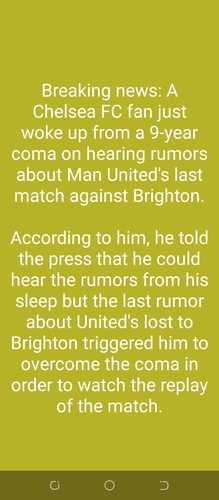 To be fair United players were not proud of this season–
"🗞 #mufc have scrapped the club's annual Player of the Year ceremony - it is understood United's players were too embarrassed to hold the black-tie event following such a dismal campaign. [@DiscoMirror]"
It's a season to forget for United faithfuls, you can even observe how humbled the fans have become now, they don't talk much when other club supporters(esp big clubs) are around. We can call it a season of shambles as per the standards expected of United.
As complicated as their problems seem to be, tracing it to the root cause will help unearth solutions. In simple terms, Ronaldo's signing was the seed of the problem. He "wasn't wanted"!
Firstly let me show you a video of a "wanted" man. That's a man the club as a whole prepared to welcome, you can see that the Directors are even there. However what is crucial is the players,how the project is sold to the players and Ibra's situation with Milan was perfect.
Ronaldo wasn't, the dressing room was not prepared to have a player like him. There was no proper briefing or preparatory discussions before Ronny(as Ronaldo is fondly called) was signed. Why will there be a proper briefing, when the signing of the player itself was not in United's original plan. O yes, there was no plan to sign Ronaldo ab initio.
It was clear that Manchester City was his destination only for United to suddenly break in and steal away the player. They just couldn't stand the sight of their former super star turn up for their City rivals. By the way, it goes to show how murky things were with Ronaldo at that time– how can you play for City when you are a United legend. Juventus had just kicked him out, so he was desperate to play football in a big club and City was the only one calling.
Now let's talk about his Juve exit and link it to his United entry. A new coach in Massimmilano Allegri took up the helm at Juventus and he told Ronny clearly, that he isn't guaranteed a starting spot any longer. Now this has nothing to do with Ronny's quality(he was still fantastic), but the coach was thinking more of the kind of a thing called **TEAM CHEMISTRY**. He had a clear picture of the kind of team he wants and he just didn't know how to fit in Ronny on a regular basis.
Clearly Ronaldo will not press in some areas that the coach will want him to. Now Ronny more than makes up for that with his good use of the ball,but not all coaches will accept that. Ancelloti can with his style, but Allegri can't and to be fair Allegri told Ronny very early. Ofcourse Ronny doesn't know how to sit on the bench,he wants to play every match,so he chose to leave Juve.
Enter United. That thing– TEAM CHEMISTRY– came to the fore again. This time, it was not so much a matter of tactics than it was of ego. This is where the United board missed it,they were clueless as to the happenings in the dressing room. First the coaching style of Solksjaer was sort of a laissez-faire approach, players were pampered. It was a good number of young boys, waiting to explode last season, Sancho(who was a real Solksjaer signing) came in and there was no problem, but suddenly Ronny(a Boardroom signing) came in and the dressing room was upset. These were guys ready to hug the limelight only for a big player to be signed that will greatly limit their game time. A "civil war" began in the dressing room. An ego war began coupled with the fact that Ronny was innocently raising the standards in training, when the coach was okay with things before Ronny came. The dressing room also knew Ronaldo was not in the original plan. Well ofcourse results plunged and Solksjaer was sacked.
Having examined the root cause, the lesson is that a club should study their team's chemistry before making certain buys. Herein lies the solution.
To forge ahead in this current mess, ofcourse United must have to do a massive clear out, which is what they are doing. The current coach has made a solid move by clarifying the Ronny situation early,just Allegri did his early, by saying he needs Ronaldo, he has also brought his favourite player at Ajax(who is now a United player) back to United from Everton where he went on loan. He has also refused to confirm right now if Maguire will continue as captain. Now that's how to rebuild things, he is making the team chemistry right so that in one mind they can now pursue their goals.
Cheers