The screenshot of the blog below is therefore the last he wrote here before news of his demise reached my desk.
It won't take long if you search, to notice that he is a very active blogger here, very active posting articles almost daily. I call him the Liverpool man because his blogs clearly reveal this.
Maybe we should start off by going to his live articles and give it as much support as we can. That should help assist the family in this painful exit of their dear son.
HOW IT HAPPENED
A friend of his announced his death this morning[my time] in a group I belong to. This friend of his isn't far-fetched, he also belongs here, he goes by the handle–@tosyne2much.
It seems sadder that it was a sudden death. There was no visible illness whatsoever. He ate,relaxed and then went to the toilet and dropped dead.
This is a screenshot of a WhatsApp message between an eye-witness(or someone close to the incident) and Tfame's friend this morning–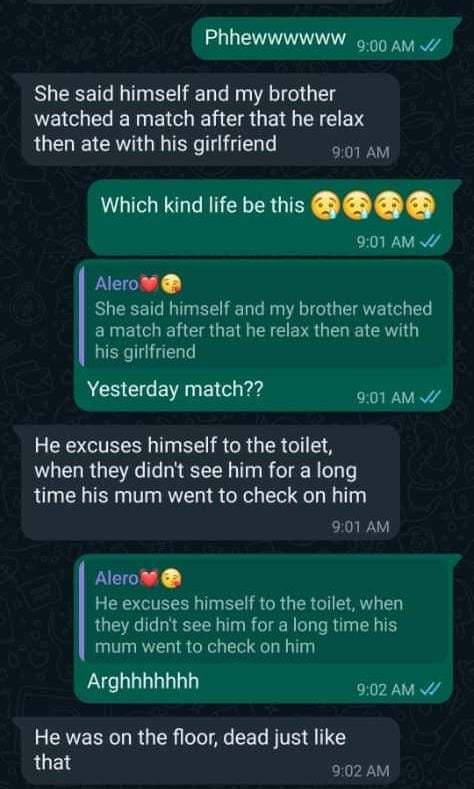 The meaning of the above exchange is that Tfame and his male friend watched a football match together, after which Tfame retired to rest a while(as it happens at times after an exhausting/exciting match). [Now I remember Liverpool played yesterday(12th Nov,2023) and they won 3 nil.
The WhatsApp message continues, after Tfame's brief rest, he got up to share a meal with his girlfriend. During/after the meal he excused himself to go use the toilet. He delayed unseemingly there and that prompted his mother to be very concerned, so she went to check on him. What she found was her dear son lying dead on the toilet floor.🥶
You can imagine the loud screams that would have ensued at that moment. [It means his mum was in same building with him and the girlfriend. Could be the girlfriend came visiting Tfame's family house, though that's not our immediate concern now.]
The concern now is that this consistent writer in Scorum has kicked the bucket and his remains have been stored in the mortuary as you read this.
These are the very words of his younger brother this morning–
"I saw my brother laying on mortuary 😭"
He has been to the mortuary to see the late Tfame. His younger brother only just travelled in 3 days ago, he was away on a journey previously.
Further words from his younger brother about 3 hours ago– "I just want to go with him
I can't bear the pain he has cost me and my mom and sister"
"Now they are looking up to me
I'm just a last born 😭"
Apparently they are only 3 left in the family and this guy is the last born child of that home. Such a painful loss, needless to say.
Tfame is said to be a real hardworking young man, who blogs regularly in decentralised block chain platforms. Here's the one I referred to in the very first paragraph: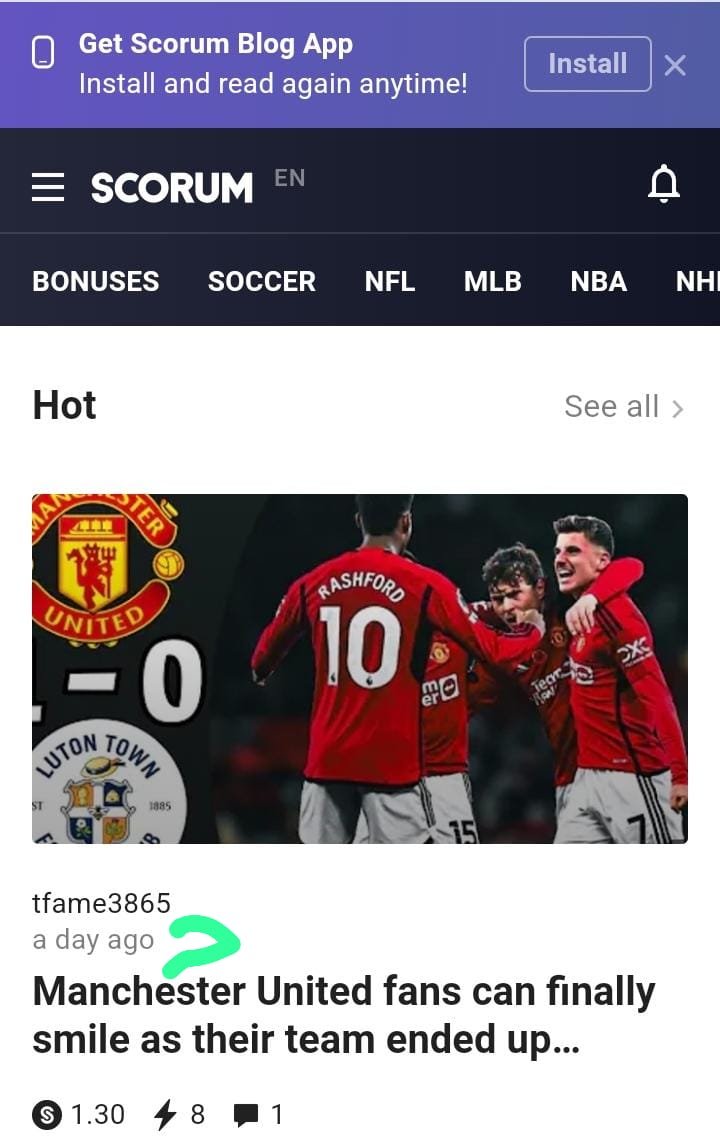 Furthermore, he had the versatility I wish I have, to regularly post in some other platforms, even a non-sporting title –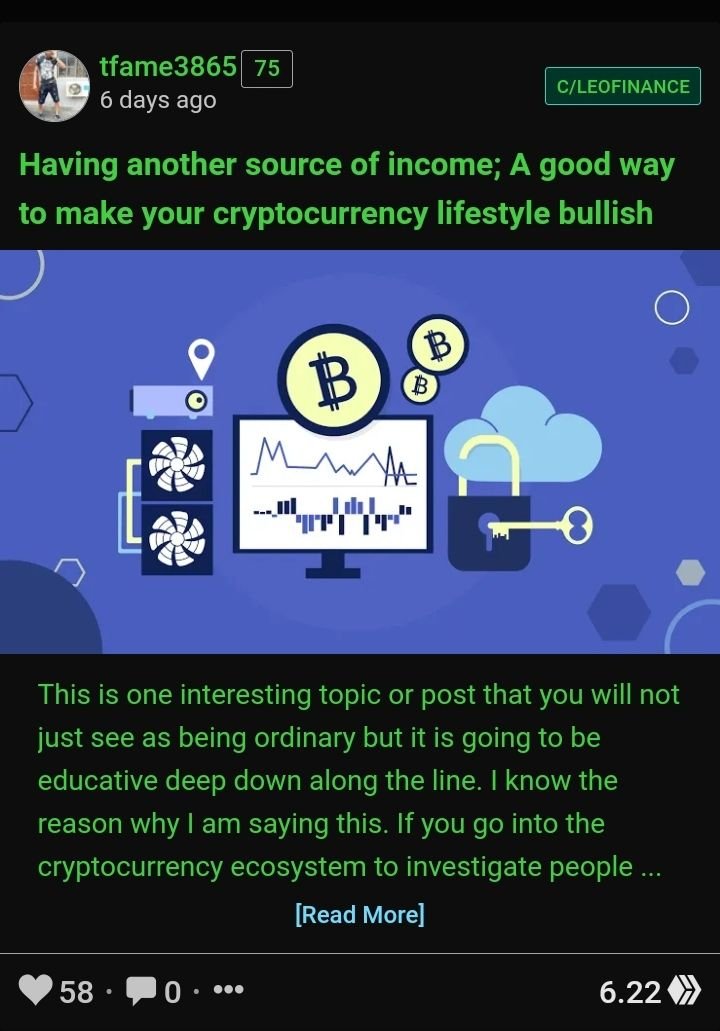 GOOD REPORTS
I happen to belong to same online platform as a few of his friends and you need to see the ecomomiums pouring in about the kind-hearted nature of Tfame, who they also describe as a "real hustler" because of his serious attention to being diligent in his work. One said and I quote, "He still shared airdrop with me on Friday.."– he is talking of the kindness of Tfame to him on Friday,10th Nov. He freely gifts people with information on viable airdrops.
Maybe I should end with the very words of his younger brother. <em>[It's only today, I am discovering that we belong to same WhatsApp group for a few years now]</em>
"I just de cry like mugu(I'm crying so frequently like a senseless idiot)
Tfame gave me a scar for life
He left me with pain."
Or no, another by his younger brother. Now he is appealing to anyone:
"Please if you have anything with him[Tfame] just let me know
His Steemit and the rest needs to be handle but I can't at the moment
My brain is on fire
I'm crying inside just because of my mom
I can't be too strong"
Sorry his brother keeps writing:
"Who will disturb me if Manchester United loses?"
The younger brother seems to be a Manchester United fan, so TFame as a Liverpool fan, will hunt for him if United loses a match. It just shows how close they were.
"If only I had like his brain
Tfame was on fire 🔥
Who ever thought he would leave us this way
😭"—
Again by his younger brother. He wishes he had the brain power or intellect of his late elder brother. Indeed such a sad event for this family.🥺
MY AIM
Please let's get across to his family somehow and show some love and remember the family in our prayers at this trying time.
His good memories remain with us no matter what death has done.
Farewell TFAME.
Best regards everyone.