Hello readers, my best wishes to you all.
You can call it a famous victory for Real Madrid against PSG last night in the second leg,round of 16 match. It was the captain on the night,Karim Benzema showing his class as he scored a hatrick.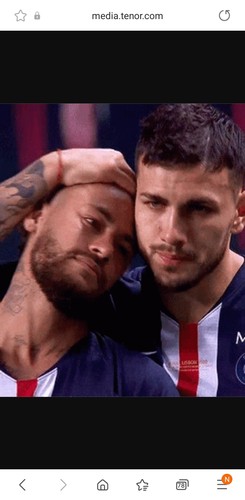 However, the first leg, which held in Paris was all about PSG's brilliance and Madrid's frailties. Madrid came with a game plan to counter attack with a low block which is not their usual style, but which worked for them once last season in a Champions League knockout match against Liverpool(Zidane as coach), where a congested fixture schedule(and therefore fatigue) meant they ditched their usual possession and pressing game.
The problem was that Madrid couldn't just get it going for the counter,they almost endlessly kept losing possession when the ball is booted forward for a counter. Now this invited more and more pressure on them by the well drilled PSG team. I must say the possession percentage of PSG over them looked very embarrassing at times plus PSG were playing with a fierce high press. The exceptional Kylian Mbappe scored the only goal in that match.
In the second leg yesterday, Madrid began with an impressive high press, which put PSG under some pressure. PSG however, kept their cool and often wriggled free from this press. Madrid where also much better in possession than the first leg,so it seemed to leave PSG with only one option– counter attack. This PSG did so well,with Madrid weak in the defensive midfield area and the shear brilliance of Kylian Mbappe, who even scored the first goal of the game in the first half.
The second half began with more of thesame pattern and as time went on, PSG seemed too relaxed, thus allowing Madrid a way back.
WHAT WENT WRONG?
The greatest error of PSG was from the coaching department. Player power is what I call it. It was clear that the version of Neymar Jnr in that game was a caricature of his true self– in the second half it became increasingly clear that he was a liability to the team. There was a certain Angel Di Maria on the bench,who started in the first leg, who PSG desperately needed because of his hardwork, ball retention capabilities and attacking impetus in the final third,which was glaringly lacking with Neymar. In the first leg, Di Maria was preferred to Neymar in the starting line up,but it was because Neymar was only just returning from an injury absence.
Player power has been a tough issue with PSG. Tuchel of Chelsea spoke of it's existence after he left PSG for Chelsea. He said that at PSG it was tough for him to fully implement his intended style because of the existence of a club structure that pampers players . Earlier this season too Pochettino echoed that same reality, by saying it takes a lot to manage the big name players .
Pochettino's refusal to rock the boat cost him that match. He instead began to make substitutes that were not key to the revival of his team. Infact that PSG "relaxed" in the second half and the clueless Madrid began to look brilliant had a lot to do with Neymar's ineffectiveness in the press and his often losing the ball,made the front line weak overall and invited unnecessary pressure on the defence. The result was a 3–1 victory for Madrid.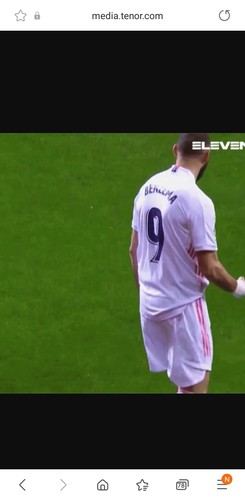 Cheers