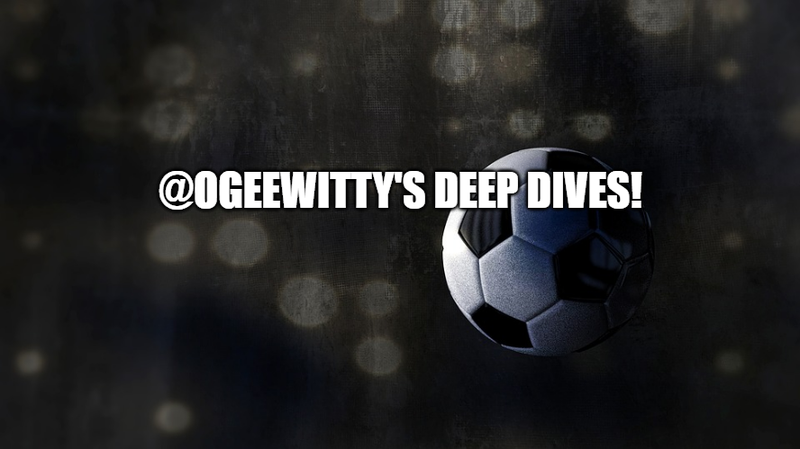 The English Premier League is upon us again for the 2022/23 edition. The very first match played yesterday,pitched a promising Arsenal side against a sturdy Crystal Palace side now coached by Arsenal legend and former captain, Patrick Vieira. This is a Palace side that has no fear for Arsenal whatsoever,especially since Vieira came on board last summer. They whipped Arsenal 3 nil in their last encounter and it was a 2-all draw in the previous.
The result was different this time, with Arsenal coming through 2-nil victors. Palace showed their stubborn side and could have clawed their way back,if not for the heroics of Ramsdale the Arsenal goalie.
However, the name on everyone's lips, was a certain William Saliba. He is Arsenal's 21-year-old French centre back. There had been a lot of gist around him because of his rather strange treatment by Arsenal. He was bought by Arsenal at the age of 18, under the keen eyes of then boss, Unai Emery for £27million from Saint-Etienne. That amount of money in 2019 showed how much value Arsenal placed on him and his contract was a long term one.
It's no secret that many other clubs were in the hunt for him,including Tottenham, but he chose Arsenal because it's the club of his affection since childhood,he thus couldn't allow anything kill his childhood dream. He was immediately loaned back to the club he was bought from,as a way of preparing him to join Arsenal for the 2020/21 seaaon. Alas Emery couldn't follow through with the plan because he was sacked and replaced by the current coach, Mikel Arteta.
Arteta wasn't so impressed with the lad after his very impressive first loan stint and he designated him to go out on loan again,even there was a time in the summer of 2020, when Saliba had to make do with 6 months of youth football because made a mistake and couldn't get a suitable loan deal for the player. It frustrated the player and Arsenal supporters as well. Once again he resumed in pre-season this summer from the latest loan move at Marseille where once again he was such a beaut to watch. It became a talking point in North London, Marseille wanted him back and the player was open to leaving. He had impressed so much at Marseille that the French national team had begun inviting and playing him. Thus, regular football was his absolute desire especially given it is a World Cup year.
Suddenly Arteta swooped in like a reborn man and had discussions with Saliba promising him of more involvement in the Arsenal squad and that's how he forgot about a return to France.
Well the title of the post is his name thrice and thrice happens to be the number of loan stints he's had.
He was terrific last night. He won the Man of the Match Award for crying out loud. His composure on the ball belies his age,his got speed and proper timing in the tackles. His performance made his defensive partner Gabriel Magalhães look stupid at times with Gabriel's wobbles at the back,which were also there last season.
When they now say he benefited from the loan move at Marseille, I just shake my head with a wry smile to match. This is the team I support.
We would have benefited from him being around last season. Money spent on Ben White could have been used elsewhere and by now we would have been talking about playing in the Champions league not qualifying for it.
It is clear that even Gabriel Magalhães is not the finished article just yet, it also showed last season. Maybe he should have been the one farmed out on loan.
My point is,Saliba's quality was clear enough for a good coach to see and retain him last season. There is nothing extraordinary that happened to him last year that he didn't already have in him and was already displaying. If he was on loan in Sevilla, or Dortmund or anywhere where he is given regular playtime,he will shine.
Now you bring him back and a World Cup hopeful in Ben White sadly is the scape goat. Playing him at right back,is all compensation really. It nearly cost us yesterday,if not for the "magic" of the goalkeeper as he always does. Why won't a Cedric Soares play when Tomiyasu is out injured? Does that even send a good message to Cedric?
All these are the ripple effects of a bad decision to send Saliba away on loan,last season.
One good thing I see is that Arteta keeps growing away from the rookie coach he was at the beginning.
Cheers