Buy just one and shoot up! How has simple become complicated?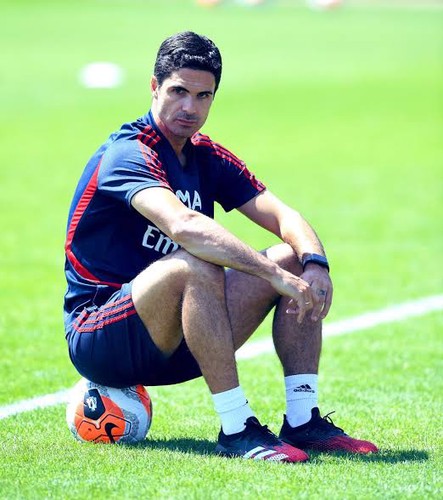 I come in peace. Peace because, the Arsenal situation often generates something like a "civil war" in the minds of it's fans and followers alike. A club will push it's fans do all sorts of permutations and combinations in the realm of their minds,only for them to come back to reality and lo and behold they can hardly see a fragment of their beautifully thought out imagination being brought into actualization by the club management. You begin to wonder what Mr. Stan Kroenke,club owner, is thinking exactly.
Welcome to the world of the Gunners faithful, I am one of you and like a friend of mine– a fellow Gunner– will say, the Gunners to me,is like a child I gave birth to, I can't throw him away no matter what he does; he remains mine forever.
This post is sequel to the other I wrote two days back to calm wandering hearts(link). As the 13th of August draws ever so close and Arsenal(the Gunners) happen to be playing the very first Premier League match, the hot topic now is, "what are the changes?"– who has been signed; who will be signed; what is the formation;injuries; how about the coach, etc.
In the aforementioned previous post of mine, I clearly outlined what Mikel Arteta is set to do, this post tells you what he ought to do.
Please listen to my treatise; I put it to you that if Arsenal signs a world class "number 4"(defensive midfielder) today, they are set for a massive improvement next season, even without any further additions. Shocking right? Please call a friend to join you and come view this, then sit with a cup of soft drink and follow my drift.
Ladies and gentlemen "no Thomas,no Partey" DOESN'T want to play as a defensive midfielder! Or should I say it in another way so you catch it– Thomas Partey doesn't want to play a Jorginho,Allan or Casemeiro. Never! Hey where are the Gunners faithfuls? Didn't you read his body language last season, didn't you monitor his movements on the pitch plus his ball handling? Let's see three things on this:
1) He kept making forays forward at any given opportunity.
2) He kept attempting shots on goal– wayward shots most of them, to say the truth– at times when a pass seemed best.
3) He often kept hold of the ball for a heart-stopping long amount of time and this often made him lose possession and the opposition bears down on the Arsenal goal.
Can you see the fine line linking the above three? Oh my!
Okay, let me calm down.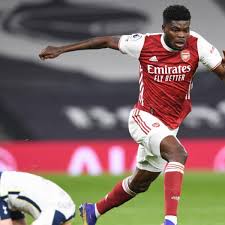 Now see, Partey is communicating with his game that, hey I like going forward because I really love the freedom of having to be nearer the opposition goal with the ball at my feet; I know I can do a lot of damage to the opposition when I am closer to their goal, that is why I often take shots and do my dribbles.
Do you notice that when he holds unto the ball too much in deep areas, he is actually attempting a dribble which often fails? Time and time again, he did that! What does that show? His mind is wired in a certain way now; play him further up the pitch and he begins to utilize those dribbles better. If we must say the blunt truth, Mohamed Elneny has been a better shield for our defence than Partey throughout last season. I repeat Elneny was way better than Partey in that defensive midfield position all through last season cummulatively. Now this is not bad news, it is good news in disguise. This is not the time to prove that Partey has played the number 4 position with aplomb in Atlético Madrid before. This is no Atlético, this is Arsenal,this is 2021 and a much improved Partey; allow him be what we wants to be.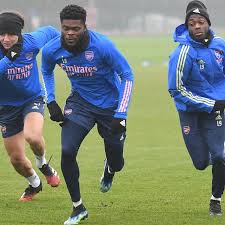 Granit Xhaka is on his way out, his ideal replacement has been bought already and for a record sum too– his name is the Ghanaian, Thomas Partey. Partey will drive forward with the ball, he is stronger than Xhaka physically, he can score too. Those dribbles will start becoming successful if he does them higher up the pitch not in the defensive region. His shots too will start hitting the target as they were doing in Atlético when he was giving the liberty to advance. Indeed in Atlético he was allowed to play in front of a defensive midfielder at times.
So the ingenuity would have been just to buy a world class defensive midfielder– money being touted for Ben White could easily have bought one and with some sizeable change left even and by now he may have played a pre-season match even. There is no time to dilly-dally.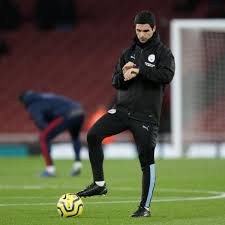 Therefore, it's laughable that a club that often spends a paltry sum on player recruitment, didn't spot this– I am talking of one player alone and it's a great season!
They didn't spot it because the coach didn't spot it. He is the real reason for the kind of mediocre season the Gunners had last season. Much like Lampard of Chelsea, Arteta was too inexperienced to head a team like Arsenal. Even Lampard faired better than him, yet was sacked for a more experienced coach in another Thomas, Thomas Tuchel. So I am not surprised Arteta doesn't see this smart game changing idea and an even very savvy economic idea too.
The truth is that Arsenal's defence was among the very best in the Premiership last season. No cub conceded less then them(39goals), except Manchester City(32goals) and Chelsea(36goals). This is with the very leaky defensive midfield Arsenal had. For once in a long time, Arsenal can boast of a world class backline that is young too,with adequate replacements on the bench. The problem was Partey, yet that problem was our solution in disguise.
Do you remember when Unai Emery insisted on playing Xhaka(club captain then) as a number 4, instead of the perfect fit in Torreira? It kept backfiring, with a Xhaka costing the Gunners goals or costly fouls/cards,that all culminated in his being replaced as club captain? That is what I think will happen if Arteta insists on playing a now similarly attack-minded Partey in the number 4 position,I tell you. What to do?
1)Sign a proper number 4, Torreira is good enough to be his deputy. Chambers and David Luiz(ofcourse he's gone now) are both very good in the number 4 role too(many people including Arteta,don't know that ).
2) Push Partey forward to the number 8 role,Elneny is great to be his deputy. We still have Niles and Willock around. Willock can even be allowed to go back to Newcastle on loan, like is being done now.
3) At left back Kolasinac assists the terrific Tierney. Soares can play there too. If not a Tavares(that had just been bought) is okay and he's cheap.
With the above we have a title challenging team to the core.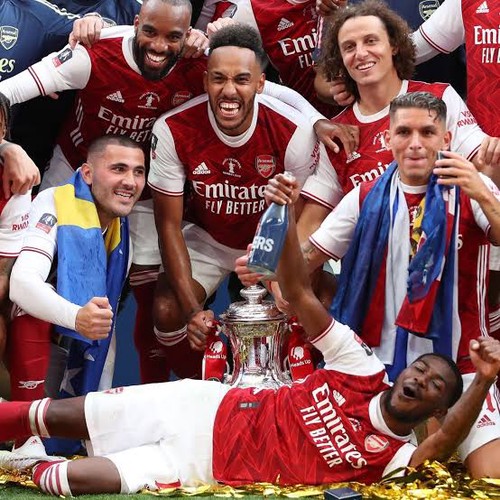 But ofcourse Arteta doesn't see/know that. My previous post(link) reveals his cleverly hidden intentions. Well, to be fair to him, that is the only way we won't pay the price of wrongly positioning Partey. With that formation change,more players are introduced to help curb Partey's insufficiencies in the defensive midfield. I wish him well.
Cheers
Culled only from mine: link