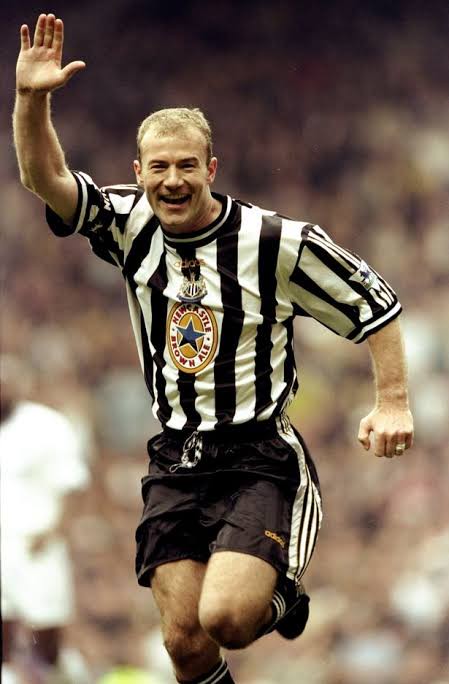 "Shearrrer!". That's how the commentator will yell his name as he scores as usual. Alan Shearer the name, the name that brought Newcastle to my attention in the 90's. Such a prolific goalscorer he was and a former England captain too.
So in October this year, Newcastle welcomed a break from the much-maligned Mike Ashley's reign, by a £300 million ($408m) take-over of the club. Former club president Mike Ashley reigned for 14 years. It was such a pleasantly mind-blowing occurrence for Newcastle faithfuls and should I say neutrals like me who just want to see more competition in the league.
Ofcourse, during the process of completing the take-over deal, it was a popular jingle everywhere that Bruce,the then coach, would be excused out. By the way, I must applaud Steve Bruce for his tenacity and longevity. He coached, right from the what I call, the old school era(the ball almost always in the air) of the English game in the 90's, up till this new school era of the use of the ball mostly on the ground. So it was that truly after the take-over was sealed , Bruce was relieved of his duties, it didn't surprise him either, as he left with a lot of pride, his last game for Newcastle being his 1000th game as a club manager. It is noteworthy how he came to Newcastle in July 2019 and did wonders for the club in keeping them afloat at a time the COVID-19 scourge could have sunk the club.
A new song thus began and it was, "what world class coach will begin this project?" What was clear to fans and onlookers was that the best is what is needed and the best is what the new ownership sought for- they checked on the fantastic, Erik ten Hag of Ajax,Antonio Conte and a few others top coaches, all to no avail. Understandably, some of the coaches were too engaged to be lured out for a novel project like Newcastle's.
My disappointment is that at this point Newcastle gave up; or what do you expect me to call the appointment of Eddie Howe as? With all due respect to Howe, this is not the job to hire him to do. Having EPL experience on your CV is not enough here.I like to know who gave this advice. You buy a club and you have so much financial might to freely spend and you go for a Howe and your team plays in the EPL of today, the most furiously competitive in all Europe? Who gave this advice? Let me highlight that the guys who bought over Newcastle( Public Investment Fund) of Saudi Arabia are by far the richest club owners in all of football, o yes richer than the usual suspects – Manchester City and PSG.
It reminds me of the Biblical saying that,"which have eyes, and see not; which have ears, and hear not:" culled from Jeremiah 5:21. There are still top coaches available in this world, who would rush to join the Newcastle project. People scoffed at Manchester United when Pochettino and Zidane were not forthcoming saying there is no big coach available, but Rangnick was signed, an absolutely "Professor" of a coach. Why can't Newcastle see?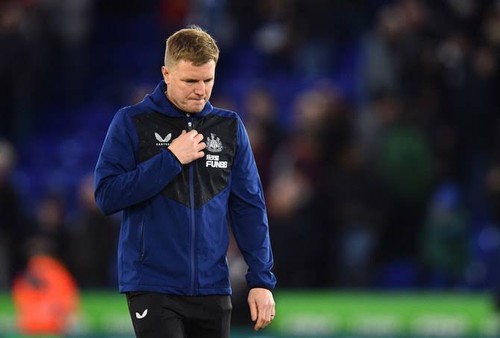 Now look at it, Howe has only one win since coming on board, two draws and four defeats. His team has shipped in a whooping 17 goals since his arrival. Obviously the man is struggling big time, he would be longing for January like a Deer panting for water, yet he doesn't even have the stature to attract big players the club deserves now.
Newcastle is on a three game losing streak and the next welcome Manchester United in the EPL. Eddie Howe is talking tough, saying his team still has the talent to stay afloat and he has the EPL experience to galvanise his squad to get results. If the club's management listens to this kind of manifesto with belief, then massive spending and gnashing of teeth is on the horizon. Right now Newcastle is last on the log, the board will likely fall for the temptation of giving him some more time. That's when like a rocket, the season will land in it's concluding stages and if the results don't improve, there is no longer so much time for a better coach to come in and make a telling difference. This is where the club hierarchy might become stuck with Howe and stuck with bad results and stuck with demotion into the lower league. If this happens, then I know it will be such a painful pill for them to swallow, maybe this will help to open their eyes.
Cheers