https://m.youtube.com/watch?v=jRsqG5E_SgQ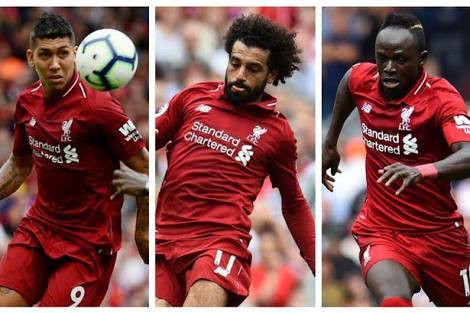 The 2018/2019 football has presented another opportunity for Mohammef Salah to replicate his brilliant form from last season. He scored some ample amount of goals during the preseason. This got many kop hopeful heading into the new season.
So far, Liverpool has played five(5) games and salah has just one goal to show. What could be the reason for the dip in form from the undisputed pharaoh from Egypt?. This is the question in the lips of football fans, analysts and pundits.
According to a fifpro study; mental illness in professional football, over 50 percent of professional footballers have one form of mental illness ranging from mild to serious. Many football pundits have reportedly attributed salah's situation to the gruesome encounter he had with Sergio Ramos which cost him the prestigious champions league medal and the opportunity to shine in the world cup. Salah doesn't have mental illness but memories after the encounter and it's aftermath may be a factor in his dip in form. He definitely needs help. Help from family, friends, coaches and team mates. Yes team mates!. In this regard saido mane isn't doing well. From the video clip above may seem as though mane and salah are having a strained relationship off the pitch. By trying to disregard speculations flying about their relationship, the Merseyside outfit organised a tell-all session where salah repeatedly admitted that mane, since the arrival of naby keita has cut off himself from other team mates including himself. He pointed to the fact that they are not as close as they were last season. Although mane refuted the claim, it became obvious in Liverpool's last match against Tottenham hotspurs at wembley. Where salah did the 'ronaldo' twice after mane refused to pass the ball to him even after giving signals. There was even a situation where mane intentionally passed to keita instead of salah even when he knows salah was in the best position to score, keita went on to miss the chance. This got jurgen klopp furious.
Roberto firmino may not be guilty but for the front three to remain lethal again and keep firing, salah should be given the necessary assistance and whatever rift is between him and mane should be settled and buried.