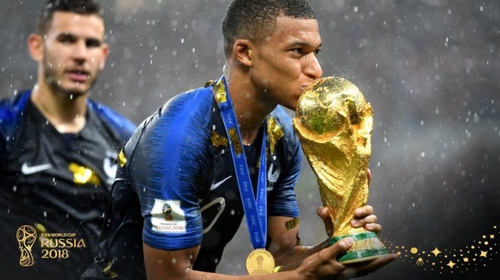 The French national team is entitled to prize money amounting to 38 million us dollars or around Rp 513 billion. Such nominal recognition of their accomplishments as the 2018 World Cup champion.
Les Bleus, the nickname of the French national team, became champion after defeating Croatia in the final game at the 4-2 Stadium Luzhniki, Moscow, Sunday (15/7/2018).
Four goals in the French victory scored by own goal Mario Mandzukic in the 18th minute penalty, Antoine Griezmann (38 '), Paul Pogba (58 ') and Kylian Mbappe (65 ').
As for the two goals scored by Croatia reply Ivan Perisic on 38 minutes and Mario Mandzukic (69 ').
Meanwhile, Croatia who was runner-up, gets the prize of 28 million u.s. dollars or about Rp 378 billion.
The Belgium national team being ranked third gets Rp 324 billion and ranks fourth in the United Kingdom national team get Rp 297 billion.
Based on information collected from Financial BolaSport.com Tribune, the total cash prize provided is 400 million u.s. dollar Value was 12 percent greater than that available at the 2014 World Cup.
In the edition of which takes place in Brazil, the total prize money available 358 million us dollars.
Nominal 400 million us dollars into the record for the biggest prize in the history of the Cup