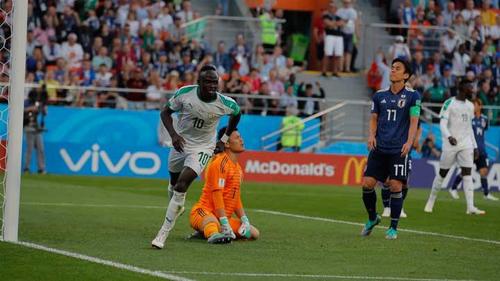 Senegal's failure to qualify from the group stage of the World Cup 2018 made none the African teams broke through the round of 16 in Russia.
Senegal failed to advance from Group H after a subdued Colombia 0-1 and lost the Japan of the fair play points are equally collects the 4 numbers in the three-match group phase.
Actually there is still one African team that has yet to play in the last group phase, namely Tunisia. Forces, Nabil Maaloui was not getting points in the previous two games so that any of the victories achieved in the last game against Panama won't make their escape.
Before the 2018 World Cup, the African Football Federation is sending five representatives to Russia, among others, Egypt, Morocco, Nigeria, Senegal and Tunisia.
Egypt is the first African country to participate in the 1934 World Cup in Italy although it only competed in the first phase of the group stage. At the 1990 World Cup triumph back Egypt but not able to grab the victory group phase after the offset, then Ireland and Netherlands lose 0-1 of the United Kingdom.
Egypt hopes for more talk in the World Cup 2018 soar with the presence of Star Mohamed Salah. But Liverpool it was not played in the first game against Uruguay due to an injury and Egypt were eliminated with no points in Russia.
The second team which knocked out Morocco is because only one hilariously points in Group b. Morocco has followed five times with the first World Cup in 1970 in Mexico.
The best achievements of Morocco was to penetrate the round of 16 at the 1986 World Cup.
The third team was kicked out of Nigeria because of not being able to survive from the tight Group D Argentina and Croatia which are filled. Gernot Rorh troops were occupying three in the standings.
Nigeria has six times the Pial participated the world, managed to penetrate the round of 16 at the World Cup in 1994, 1998 and in 2014.
Senegal into African Nations hope to qualify for the semis. But the defeat over Colombia make it lift forces Aliou Cisse suitcase from Russia.
Senegal star Liverpool reinforced, Sadio Mane, have resounding achievements in 2002 when penetrating the quarterfinals. They also remembered because it beat defending champion France at the 2002 0-1 passing touchdowns Papa Bouba Diop.
Tunisia already ascertained knocked out of the World Cup 2018, actually have quite an experience because it followed the five editions of the tournament in 1978, 1998, 2002, 2006 and 2018.
Unfortunately, Tunisia with bintanh Wahbi Khazri players affiliated with the team-team look uphill i.e. United Kingdom and Belgium in Group g.
If Africa does not send representatives to 16 large, Asia has Japan as the only team to qualify after occupying second place Group H World Cup 2018 is