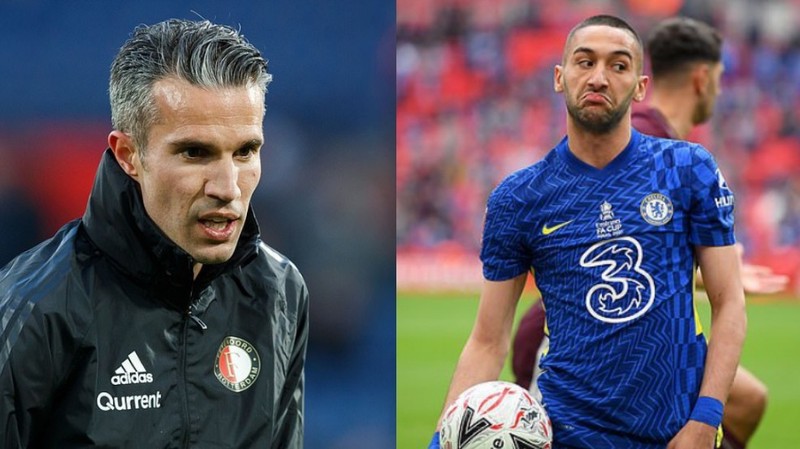 Dutch legend Robin Van Persie has been left perplexed, over the lack of game time experienced by Moroccan winger Hakim Ziyech.
In his view, Van Persie believed it would be anything but rocket science to integrate Ziyech regularly into the first eleven.
Hakim Ziyech's struggle for game time
Ever since he arrived at Stamford Bridge, the Moroccan has found it extremely difficult to gain a starting place. The likes of Pulisic, Mason Mount and Kai Harvetz have always been preferred options.
Without any reasonable doubt, Hakim Ziyech has had great moments of brilliance on the Chelsea jersey. However, he has never really been able to cement his place as a starter.
More often than not, he is usually called up from the bench or never gets to play at all.
Highlights of Robin Van Persie's perspective
In his statement, the Dutch legend admitted he finds it difficult to understand the reason for Ziyech's lack of game time.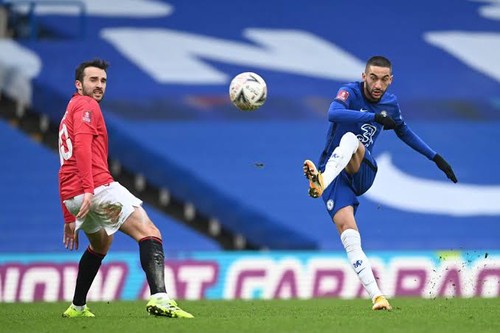 The pacey winger is a forward with lots of creativity under his belts. With his calmness and composure, he possesses the ability to excel even in the grandest of stages.
Nonetheless, based on available facts, Tuchel has failed to fully utilise Ziyech's abilities.
Rounding it up, Van Persie was not in a hurry to forget another fact. Thomas Tuchel has constantly played Ziyech in a variety of positions. This is a cause for concern, particularly because it is one good way to hinder the advancement of players.
Arsenal boss Mikel Arteta, has also been castigated for similar issues on Bukayo Saka.
Conclusion
Hakim Ziyech has been a force to be reckoned with, whenever he has been called upon for Chelsea. In line with that, thinking it necessary to give him more playing time would be a welcome development.
CLICK THE LINK ABOVE TO FOLLOW ME ON INSTAGRAM