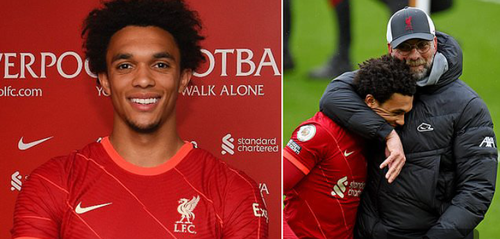 Pacey English right-back Trent Alexander Arnold has signed a new long-term contract with Liverpool.
According to the details of the contract, Arnold has decided that ceteris paribus, he would pitch his tent with Liverpool till 2025.
Trent Alexander Arnold's time at Liverpool
Ever since the right-back broke into the Liverpool setup about 5years ago, he has continuously remained a crucial part of Jurgen Klopp's team.
Arnold has made over 170 appearances for the Liverpool side. To prove how essential he has been, Arnold was key at the backline in the season when Liverpool lifted the premier league trophy.
More to that, he was present in the starting lineup during the 2018/2019 champions league season, of which they became eventual victors.
With the aforementioned in mind, it would be a delight to Jurgen Klopp that someone of Arnold's caliber has accepted a contract renewal.
Details of Alexander Arnold's contract
According to reports in England, the contract agreed by Arnold would place him among the highest earners at the club. Which of course is a perfect way of showing a fundamental player how much he means to you.
Arnold's reaction to his contract renewal
After renewing his deal with the Merseyside club, Arnold went on to express how he was feeling.
In his statement, the right-back indicated that it was an honor to be granted a contract extension even after a not-so-good season.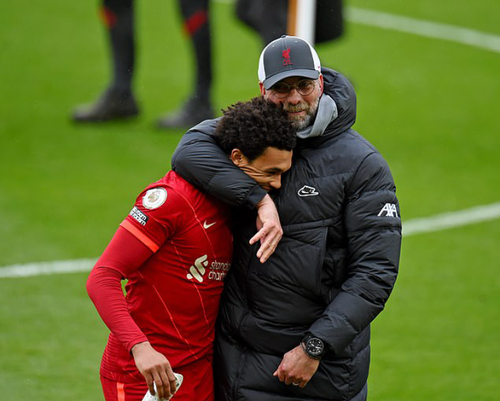 Moving on, Arnold stated that the Liverpool side was the only team he had built a strong connection with. In line with that, he was more than happy to be granted an extension.
Rounding up his statement, Arnold affirmed that he would continue giving his best for the team.
Conclusion
The renewal of Arnold's contract is no doubt a great feat for Liverpool.
Even though the right-back endured a below-par performance in the just-concluded season, his qualities on the field of play are without a doubt.
As aforementioned, Arnold suffered a not-so-good 2020/2021 season. Nonetheless, with his contract renewal bagged, the English man would be expected to come firing on all cylinders during next season's campaign.
Article Writer ✏️ Ordu Daniel