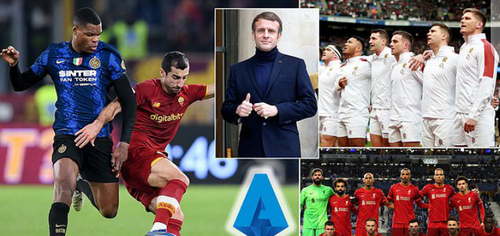 The Italian Serie-A has banned anyone who intends to play competitive football without vaccination.
In other words, players from other leagues would have to be jabbed before moving to the Serie A.
Highlights on the Italian Government
The rule from the Italian Government came in this week. The authorities decided to impose restrictions on any individual playing a competitive game.
The restrictions would cover both amateur and senior professional players. Every individual must get a jab and the covid-19 Green Pass.
Details of the Governmental rule
The Covid-19 Green Pass is mostly issued about 15days after the initial jab. As such, individuals can get it easily and orderly.
Another rule imposed by the Italian government is about social and religious gatherings. Individuals who desire to visit Eateries, churches and hotels must have evidence of vaccination.
Benefits of the Governmental rule
The rule from the government was issued as a protective measure. Ever since the inception of the vaccines, there has been no proof that they affect the human body in any form.
Hence, individuals refusing to get vaccinated are simply putting others at risk for no just cause.
Conclusion
These rules have been made all over Italy and France. In line with that, it is expected that the Premier League and British executives would follow suit.
Article Writer ✏️ Ordu Daniel