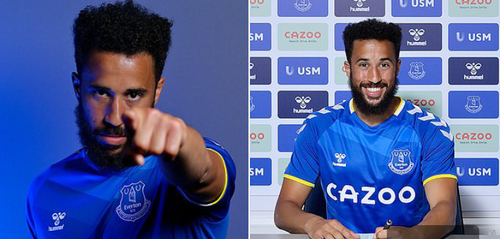 English side Everton has completed the signing of ex-Crystal Palace winger Andros Townsend.
According to details of the contract, it reportedly runs until sometime in 2024.
Highlights on Andros Townsend's signature
The winger became a free agent after his previous contract with Crystal Palace climaxed.
In line with that, he became the first deal to be sealed by current Everton boss Rafa Benitez.
The previous relationship between Benitez and Townsend
The relationship between Rafa Benitez and Andros Townsend is quite a cordial one.
This is apparent after both parties enjoyed a scintillating bromance, while Rafa was head coach at Newcastle.
Andros Townsend's reaction to the deal
In an interview with the English press, Townsend expressed delight to be back in close working terms with Rafa Benitez.
Moving on, he insisted it was a privilege to be at Everton. Stating that the club stands as a more ambitious environment than the previous teams he played for.
Adding to his statement, Townsend expressed a very strong belief in Rafa Benitez. Insisting that the current Everton manager is tactically sound and would go a long way at the club.
As a final remark, Townsend stated that his goal would be to work hard for the club, in other to see them rise and compete among the greatest teams in the Premier League.
Townsend's previous clubs
During the summer of 2016, Andros Townsend made a move to Newcastle. Where he played under current Everton boss Rafa Benitez.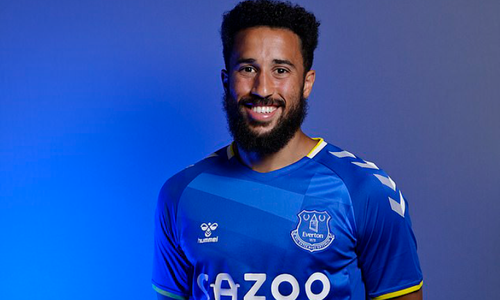 Nonetheless, their bromance was short-lived after Newcastle was relegated to the championships.
Next, Townsend made his way to Crystal Palace in other to remain in the Premier League.
After his move to Palace, Townsend went on to pitch his tent with the English side for about half a decade, before reuniting with Rafa Benitez at Everton.
Conclusion
Due to the previous cordial relationship held by Townsend and Rafa Benitez, it would not be a surprise to see the English man firing on all cylinders for Everton.
In line with that, it is expected that the winger should be one man to keep our eyes on, at the start of the 2021/2022 Premier League season.
Article Writer ✏️ Ordu Daniel