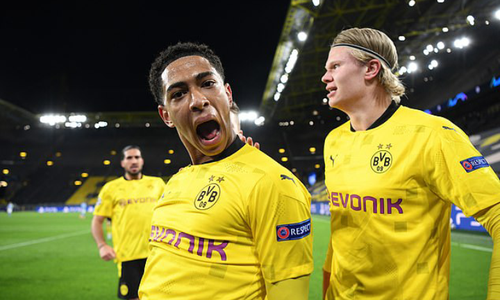 According to reports, London side Chelsea are interested in bringing Dortmund youngster Jude Bellingham to the Bridge.
Based on the statements, Chelsea is looking at a whooping sum of 100 million Euros, for the midfielder to the club.
The rise of Jude Bellingham
Bellingham made a move to Dortmund, after plying his trade for a club known as Birmingham.
The young midfielder caught the eyes of European clubs after a sensational performance against a Pep Guardiola led, Manchester City. On a night when the likes of Erling Haaland failed to state a claim.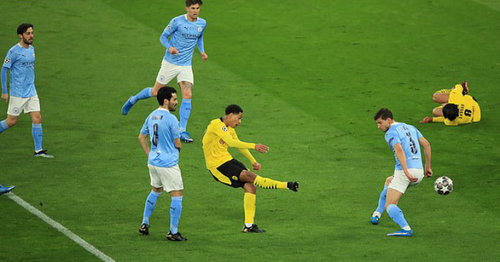 Thomas Tuchel's plot for Bellingham
Ex-Paris Saint Germain coach, Thomas Tuchel is reportedly planning a complete revolution at Stamford Bridge.
After replacing Frank Lampard, Tuchel has made it his determination to bring in a quality midfielder.
Previously, the likes of Declan Rice and Jack Grealish were those on Chelsea's radar. However, after his sensational champions league outing, fractions of the Chelsea board members believe Bellingham would be a better option.
Other teams in the race for Bellingham's signature
The London blue side is not the only team interested in the services of Bellingham. Liverpool and Bayern Munich, also have their eyes on the young British midfielder.
As it stands, a good number of top teams are in the race for Bellingham. These teams will no doubt produce stern competition, for Thomas Tuchel and the Chelsea board.
Conclusion
Bellingham has no doubt produced some good performances on the big stages. Still, a fee of 100 million Euros is too much for his age.
Yes, playing as a midfielder he can score goals. Nonetheless, his technicality in dictating play is still under question.
Bellingham is far from a finished product. He is still raw. The ideal strategy would be to wait, give the lad time to develop at Dortmund. As opposed to diving it immediately to acquire his services.
CLICK THE LINK ABOVE TO FOLLOW ME ON INSTAGRAM