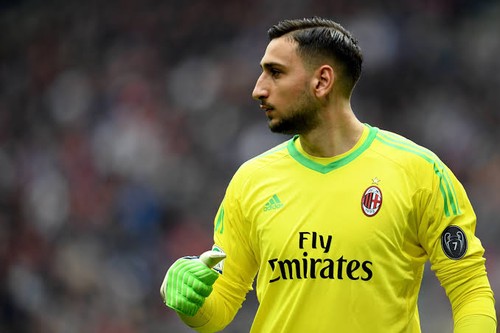 Milan reds AC-Milan, have reportedly paused contract renewal talks with current goalkeeper Gianluigi Donnarumma.
The present situation of Donnarumma
In recent times, lots of uncertainties have arose concerning the Italians future. Some reports have stated he is on his way to the Old Lady side, Juventus.
The Italian goalie will run out of contract sometime in June 2021. Despite moves by the AC-Milan board to renew his contract, Donnarumma has remained adamant.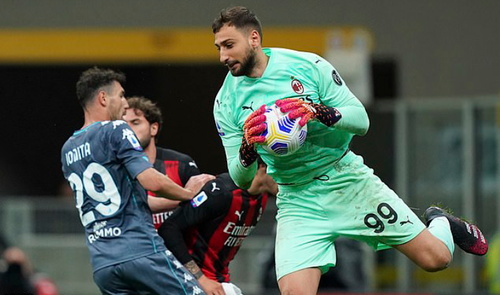 Fans reactions over Donnarumma's adamant attitude
Without a doubt, the attitude of the AC-Milan shot-stopper has generated concerns from the Milan fans.
In a recent scenario, Milan supporters decided to have a word with Donnarumma, urging him to accept the contract renewal offer. Nonetheless, these actions seem to have fallen on deaf ears.
After numerous trials, AC-Milan fans have decided to exact stiffer measures. Supporters have made an appeal to the board. They are of the view Donnarumma should not be featured in their game against Juventus if he fails to renew his contract.
Milan's technical director Paolo Maldini gives verdict
In line with the request from the fans, technical director Paolo Maldini has voiced his opinion.
Maldini stated that no one other than AC-Milan can decide who features in their games.
Moving on, he acknowledged that the plight of the fans has been heard. However, the decision of Donnarumma to feature or not to feature in their game against Juventus solely lies on the manager.
Actions from the Milan board
In line with the contract renewal crisis going on in Milan, the board has decided that none of these talks will continue until the end of the season.
The above statement could be understood thus. No contract talks would be held with any player until the season reaches its climax.
Conclusion
The decision to withhold contract renewal talks is a firm one by Milan. This is so because it would discourage interference from the fans, thereby helping the team focus on their Serie A campaign.
CLICK THE LINK ABOVE TO FOLLOW ME ON INSTAGRAM