Reports in Spain suggest that despite Jose Mourinho's appointment as Roma manager, Los Blancos president Florentino Perez reached out to him concerning Real Madrid job.
Jose Mourinho and the Los Blancos bromance
The story of Jose Mourinho and Real Madrid is not new to the ears. The Portuguese coach was Real Madrid manager, from sometime in 2010 to sometime in 2013.
During his stay at the Madrid capital, Mourinho lifted the La Liga title as when as the Copa Dey Rel respectively. However, he failed to make it past the semi-finals of the Champions League.
Relationship between Perez and the Ex-Madrid manager Zinedine Zidane
The bond between Los Blancos president and Zinedine Zidane was previously a handsome one.
Particularly after winning back to back Champions League titles, Florentino Perez was heard saying to the media that Zidane could marry the Real Madrid job.
Nonetheless, as is usually the case with time, the relationship eventually grew sour.
After Real Madrid was knocked out of the Champions League, news began making the round that Zidane's place was at stake in Real Madrid.
Fast forward to today, the French head coach is no more at the helm of affairs.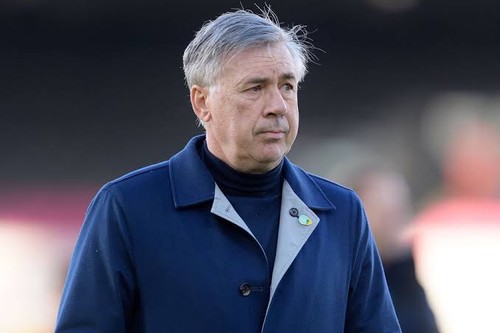 Zidane's replacement
Zinedine Zidane was eventually replaced by a man who also has a fair share of history with the club, Carlo Ancelotti.
Ancelotti became Real Madrid head coach in 2013. He was at the helm of affairs till sometime in 2015. Leading them to a Champions League triumph and a Copa Dey Rel trophy as well.
His return would most probably rekindle some old memories at the club.
Conclusion
Without any reasonable doubt, Carlo Ancelotti is a great manager. However, the present Real Madrid squad is a far cry of the team in the 2013/2014 season.
In line with that, Ancelotti has so much work to do. Only time would reveal how well he would manage events.
CLICK THE LINK ABOVE TO FOLLOW ME ON INSTAGRAM