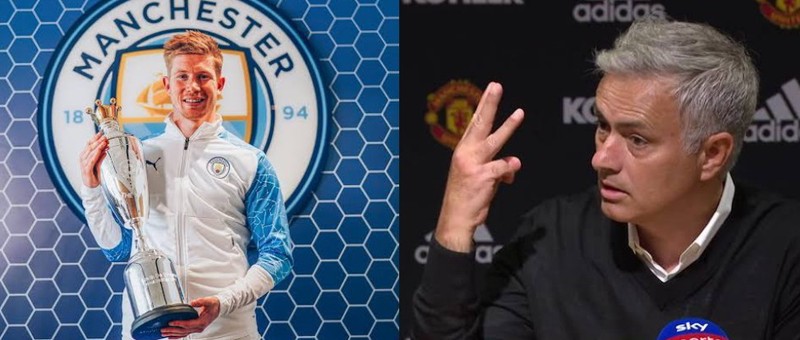 Jose Mourinho has explained in details the reasons why Belgian playmaker Kevin De Bruyne made his initial exit from Chelsea to Wolfsburg.
Among many things said, the Portuguese manager insisted it was majorly De Bruyne's idea to exit the London side.
Highlights on Kevin De Bruyne's stay at Chelsea
For the major parts of De Bruyne's stay at Chelsea, he was sent out on loan more often than not.
During his three year spell, the Belgian only made 9 appearances for the London side.
Kevin De Bruyne's final exit
After enduring an awful time with Chelsea, De Bruyne was finally sold sometime in 2014.
He made a 19 million euros move to the German side Wolfsburg. Subsequently, after making the move to Wolfsburg, De Bruyne's career met a U-turn.
In his first year at the club, the Belgian finished as the top assister for Wolfsburg. Reaching that feat with over 20 assists.
De Bruyne's move to the Citizens
The brilliance of Kevin De Bruyne on the Wolfsburg jersey did not go unnoticed. In less than no time, he was signed by English top-flight team, Manchester City.
After his move to the Citizens, the rest became history.
Castigations placed on the part of Jose Mourinho
Due to the player, Kevin De Bruyne has gradually turned into, numerous question has been thrown to Jose Mourinho on why he let the playmaker go.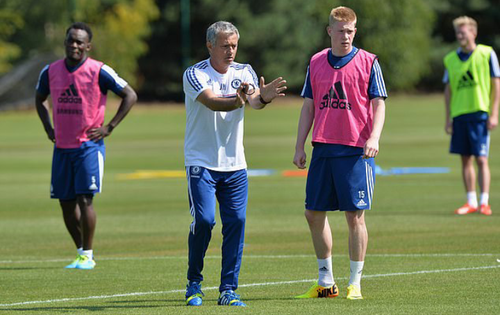 In line with numerous castigations, Mourinho has decided to clear the air concerning De Bruyne's exit from Chelsea.
Statements from Jose Mourinho
In the details of his statement, Mourinho pointed out that he gave as much game time as he could to Kevin De Bruyne.
Nonetheless, he claimed that the Belgian midfielder wanted to play every minute. This was impossible at the time, due to the caliber of players Chelsea had.
Rounding up, Mourinho insisted that he saw the Belgian's qualities. Nonetheless, De Bruyne was not patient enough.
Conclusion
The 'Special one' has received many backlashes over his sale of Kevin De Bruyne.
Nevertheless, this interview if not countered by De Bruyne, would serve as a witness to prove that it was not Mourinho's idea to let go of the world-class playmaker.
Article Writer ✏️ Ordu Daniel