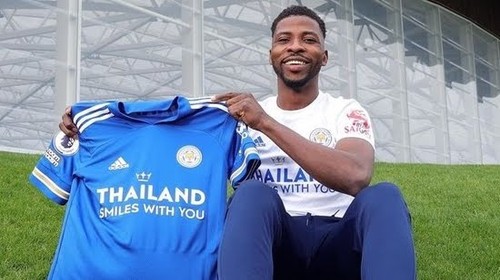 Kelechi Iheanacho, popularly known with the title 'Senior Man Kelz', has signed a new three year deal with English side, Leceister City.
The Nigerian forward had one year left in his current Leceister City deal. However, the new contract is a pretty lengthy one, it is due to terminate in 2024.
Iheanacho shares excitement with the media
On the Leceister city official website, Iheanacho expressed delight over new contract extension.
He indicated that it has been nice at Leceister, because he has always got people who believe in him. He rounded his statement up, by indicating that his desire is to stay many more years.
Brendan Rodgers shares in Iheanacho's excitement
Leceister City boss Brendan Rodgers, has heaped praises on his in form forward, Kelechi Iheanacho. He went as far as describing the Nigerian, as an individual with a 'wonderful attitude'.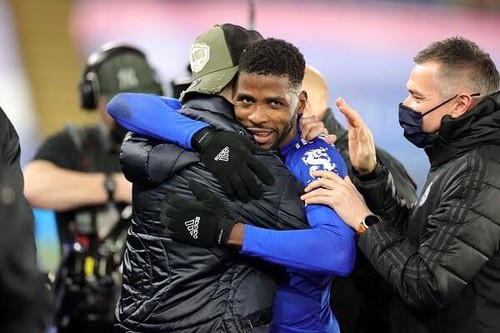 Moving on, Rodgers indicated that he was completely impressed by Iheanacho's recent performances. He also stated he would want suchlike form to continue.
In a lengthy statement, which major fragments have been aforementioned, Brendan Rodgers made expressed thrill over Kelechi's inborn desire and determination to get better.
Conclusion
Kelechi Iheanacho, moved to Leceister from a Pep Guardiola led Manchester City. For a couple of years, he failed to reach the full potentials he displayed at Manchester.
However, his performances under Brendan Rodgers has been top-notch. It can definitely only get better for the Nigerian.
CLICK THE LINK ABOVE TO FOLLOW ME ON INSTAGRAM