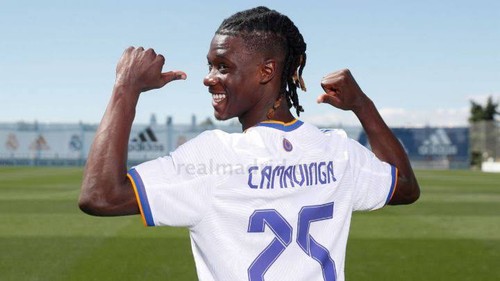 Over a fortnight ago on this channel, we discussed in detail what to expect from Real Madrid's new signing Edouardo Camavinga
To get access to the previous article kindly click here.
Previous analyses are gradually coming to pass
So from the previous analysis on what to expect from Edouardo Camavinga, it was noted that the Frenchman was a complete box-to-box midfielder. Who could play both on the offensive and defensive side of midfield?
That being said, everyone was urged to expect Edouardo Camavinga to play further up the pitch in offensive midfield as well as the anchorman in defensive midfield.
The analysis goes as planed
As it stands, the Real Madrid new signing has played in about four games for Los Blancos.
On his debut game, Camavinga came in as a substitute and netted for Real Madrid while playing as a central midfielder in what looked like a 4-4-2 formation.
On his second game, which was a Champions League tie against Inter Milan, Camavinga was played further up the pitch in what looked like a 4-3-3 formation. Of which he recorded an assist.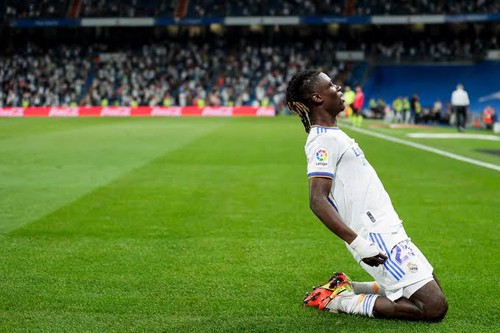 His third game was against Valencia, of which there was not much of a talking point. Nothing particularly noteworthy but he no doubt gave a good account of himself.
His most recent game was against Mallorca, where Real Madrid emerged 6-1 victors. This time Camavinga was played as a defensive midfielder, where we mostly see the likes of Casemiro and Blanco ply their trade.
Yet, the young midfielder still gave a great account himself, helping the team with an all-round outstanding performance.
Conclusion
Without a doubt, all performances point to the fact that Camavinga is a great addition to Real Madrid.
Provided he continues working hard to improve his game, the sky would only be the starting point for the French international.
Article writer ✏️ Ordu Daniel