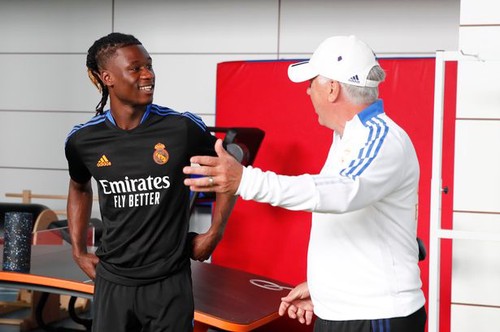 On the eve of transfer deadline day, Real Madrid made the signing of a young French midfielder. His name is Eduardo Camavinga.
Camavinga is a youngster who has been buzzing the midfield for French side Rennes. However, many do not understand the gameplay of the French star.
With that in mind, this article was designed to discuss in detail Eduardo Camavinga's style of play.
Players with Eduardo Camavinga's style of play
The young midfielder can play as a central midfielder as well as a defensive midfielder. A typical example is what the likes of Toni Kroos and Luka Modric did at their prime.
In the early days of Toni Kroos joining Los Blancos, he played more as a defensive midfielder. With the likes of James, Isco and Modric playing the advanced roles most times.
However, as time went on, we see Kroos playing a more advanced role in central midfield and attacking midfield. This was the same story for Modric as well.
A breakdown of what to expect from Camavinga at Real Madrid
Currently, with the players available for Real Madrid in the advanced midfield roles, it might be quite difficult for Eduardo Camavinga to get regular game time over there.
However, looking at the defensive midfield side of life, with only Casemiro and a young Blanco as the available options, that may well be one slot where Camavinga can thrive.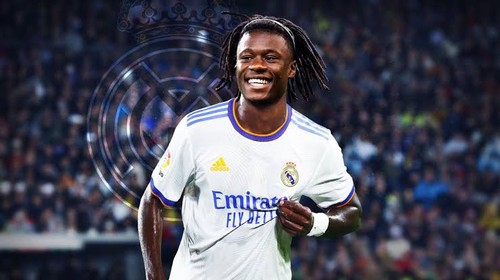 Still, as time goes on, we may soon see Eduardo Camavinga getting game time on advanced roles for Real Madrid. Currently, the likes of Modric, Kroos, Isco and Valverde stand on his way.
Nevertheless, with age no longer on the side of Modric and Kroos, we could well see Camavinga being move upfront to buzz the midfield alongside Federico Valverde.
Whether that happens this season or not, Real Madrid has got a gem in their hands with the signing of Eduardo Camavinga. It can only be better days ahead from here on in for the Frenchman.
Conclusion
Without a doubt, all Real Madrid fans look forward to the debut of Eduardo Camavinga.
As aforementioned, he is a gem with lots of great days ahead of him. As long as he remains consistent.
Article Writer ✏️ Ordu Daniel