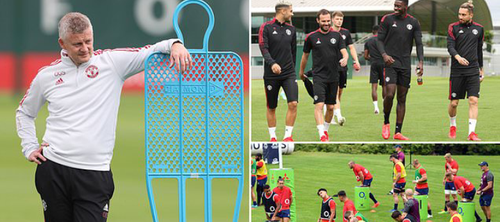 Officials of Manchester United are making arrangements, to step up their season-opening training sessions at Pennyhill.
Pennyhill Park is a stadium used by the English national rugby team.
Reasons for the planned move
Gradually, stars at the Red Devils are making their return to the training camp.
Their first preseason game would be against Derby County. Accidentally, English legend Wayne Rooney and his Derby County lads would be training at the Pennyhill park as well.
With that in mind, United Manager Ole Gunner Solskjaer has eyes on having a few training sessions with the Derby County players.
The Pennyhill Park
Pennyhill Park is quite an awesome training location. Its atmosphere is renowned for being a very conducive one.
No doubt, players on both teams would be looking forward to the start of their training sessions.
Current Manchester United players in camp
According to reports in England, a healthy number of Manchester United players have returned to the team's training camp.
The likes of Mason Greenwood, Juan Mata, Scott Mac Tominay, and Dean Henderson have reportedly made their way back to the training camp.
Manchester United's transfer preparations for the new season
The Red Devils would be looking to improve on their 2020/2021 season performance, where they finished second behind city rivals Manchester City.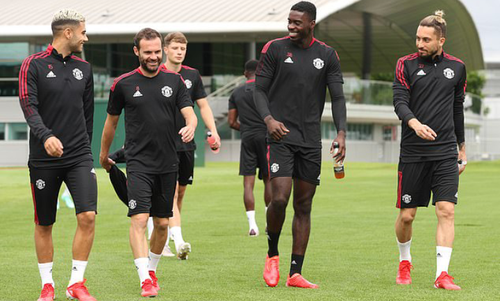 With their eyes set on lifting the Premier League trophy, the board has their eyes on strengthening the squad with new quality names.
Most recently, was the addition of English winger Jadon Sancho. At some point, last season, Ole Gunner Solskjaer, made mention of his team's defensive setup needing an improvement.
In line with that, the board has also begun talks with French defender Raphael Varane.
Conclusion
Without a doubt, a few quality additions to the United squad would make them real contenders for the Premier League title.
The fans would be hoping, that the club can seal the transfers for all their current targets.

Article Writer ✏️ Ordu Daniel