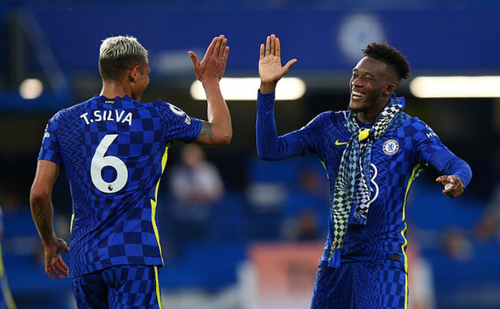 On the eve of the transfer deadline a couple of weeks ago, German side Borussia Dortmund made a late loan bid to Chelsea for English man Callum Hudson Odoi.
As part of their bid, Borussia Dortmund stated that they would have Hudson Odoi play on his favourite position on the left flank. However, Chelsea rejected the bid straight away.
Thomas Tuchel's say on Hudson Odoi's abilities
After rejecting the loan bid option placed on the table by Borussia Dortmund, Chelsea manager Thomas Tuchel has come out to state that he did not have a second thought before rejecting the deal.
Moving on, Tuchel highlighted that Hudson Odoi is a very talented youngster and one who can become a great player for the blues.
As it stands, the 20-year-old English man is usually deployed on the left wingback position under the current setup of Thomas Tuchel. And so far, he has given an awesome account of himself.
Hudson Odoi is handed his 100th Chelsea appearance
The 20-year-old English man was handed his 100th Chelsea appearance in the game against English side Aston Villa.
A game that saw Odoi feature on the left-wing left wing-back and finally on the right wing-back position. In all, Hudson Odoi remained top-notch. The complete definition of a utility player.
Conclusion
Over the years, Hudson Odoi is gradually showing signs of a player growing into full maturity. Provided he continues with this top form, the sky can only be the limit for the youngster.
Article Writer ✏️ Ordu Daniel