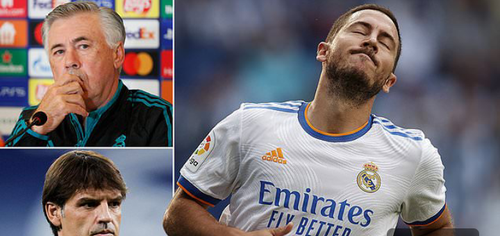 Belgium winger Eden Hazard has been warned by Real Madrid legend Morientes that if he desires to salvage his career at Real Madrid, then he should do so now or forget about it.
Morientes is described as one of the greatest to ever wear the Real Madrid number 9 jersey.
Details of Morientes's speech
Before this time, the Spanish legend Morientes has been a great supporter of Eden Hazard. Insisting that injuries have been a major reason why Hazard has not hit the game running at Real Madrid.
However, recently, the Real Madrid legend has clearly stated that Eden Hazard would not be given forever to prove himself at Real Madrid. He has to act fast.
Other facts pointed out by Morientes
Still, in his media statement, Morientes highlighted that management people have accused Real Madrid of not fostering young talents. However, they have soon gone into their shells since the rise of Vinicius, Rodygo, Valverde and the likes.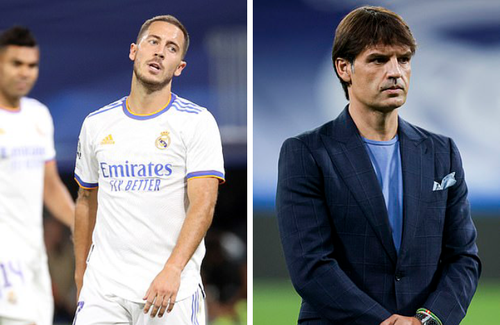 Moving on, Morientes highlighted that Real Madrid is always patient with good players whether younger or older. Insisting that if you are a great player, you will thrive at Real Madrid.
Morientes gives his verdict on Hazard
From Morientes's verdict or Hazard, he was open to the fact that injuries have disturbed the Belgians stay at Real Madrid.
However, he stated clearly that Real Madrid has been patient with the Belgian, insisting that no club would wait forever for any player.
Conclusion
With these statements, it is clear that many are running out of patience with Eden Hazard.
The earlier the Belgian rises to the occasion, the better for his Real Madrid career.
Article Writer ✏️ Ordu Daniel