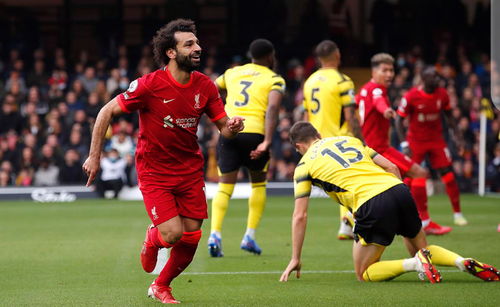 Liverpool star man Mohammed Salah proved why he is ranked among the current best players in the world right now.
The Egyptian was in top form as Liverpool faced off against Watford in the Premier League's early kickoff.
Details on Salah's performance
Overall, Salah enjoyed a brilliant game for Liverpool. However, what stunned the fans the most was his solo goal 9 minutes into the second half.
It was no doubt similar to the goal he scored against Manchester City in their last Premier League game. Some have even insisted the goal today was a better one. As it has numerous Watford players on the floor and chasing shadows.
Details on the Mohammed Salah goal
The Egyptian winger picked up the ball from Roberto Firmino in midfield, Salah went on to beat three Watford players with a beautiful piece of footwork.
After running the Watford players riot, Salah utilized a small opening at the edge of the eighteen-yard box and slotted it home.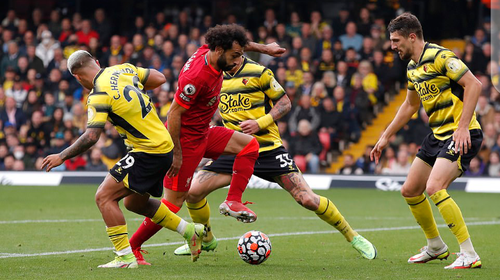 It was indeed magical, a joy to behold for the Liverpool fans and a disaster for the Watford supporters. Not the kind of game Claudio Ranieri expected.
Conclusion
With the rate at which Salah has been putting up quality performances, Liverpool could go all the way provided suchlike performances keep coming in.
It must no doubt be a delight for the fans to be witnessing arguably the best African player to ply his trade for the Merseyside red side. It can only get better from here on in.
Article Writer ✏️ Ordu Daniel