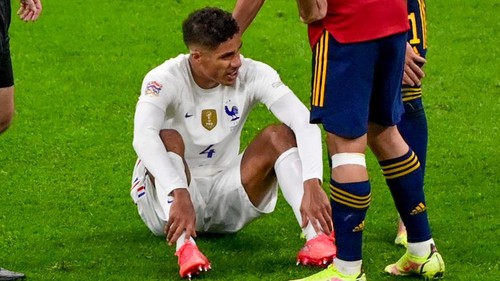 In the just-concluded nations league final between France and Spain, Manchester United defender Raphael Varane received a knock to his groin.
An injury that could see him out of action for Manchester United in the upcoming weeks.
Details on Varane's injury
Varane was seen limping off the field in France's final game against Spain. According to medical reports, he sustained an injury to his groin and would miss a good number of games for United.
Based on released reports, he has begun his rehabilitation process with the Old Trafford medical team.
In line with recent happenings, the medical team has estimated the time duration in which the French man could be out of action. Based on their discoveries, he could be out for about three weeks.
Matches Raphael Varane could miss
If the Frenchman is to miss 3 weeks of action, then he would be away in games against Leicester City, Manchester City, Liverpool and Tottenham Hotspurs.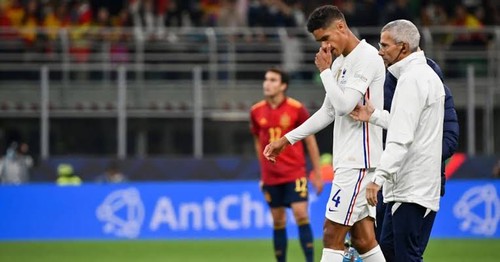 More to that, he is expected to be away in their two-legged Champions League game against Italian side Atlanta.
After varane received the knock, he was seen with an ice-packed bag on his right tie. And immediately after the game, he flew back to Manchester with his teammate Paul Labile Pogba.
Conclusion
The injury to Raphael varane would no doubt be a huge miss for Manchester United.
We can only hope that the other available options would step up their game and fill his shoes.
Article Writer ✏️ Ordu Daniel