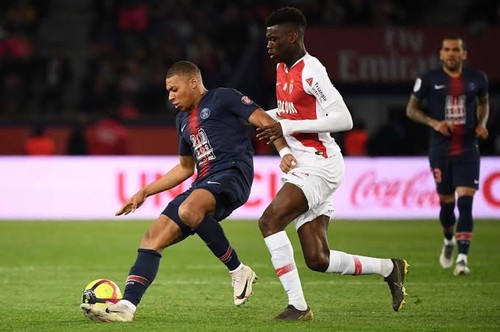 Reports from Spain suggest Real Madrid are lining up a move to seal the transfer of Monaco defender Benoit Badiashile.
Zidane's love for French players
Real's boss Zidane prides himself with love for French players. Just a few years ago, fans had complained of the lack of goal-scoring threat from striker Karim Benzema.
Despite being fully aware of the fans grievances. Zidane, stock to using Karim Benzema. This is a decision that eventually rubbed of well. Benzema finished the 2019/2020 season, with 21goals in La-Liga.
Without the goals of Benzema, stats have suggested Real Madrid could have been somewhere in the 4th or 5th spot.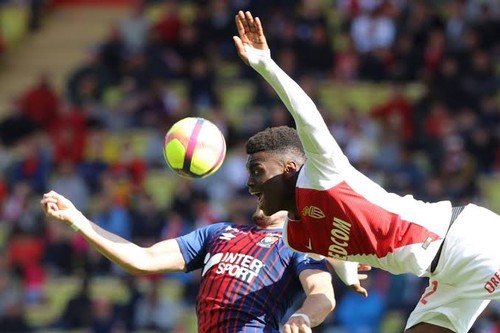 Another perfect example, of Zidane's love for French players, is that of Mendy. Prior to Zidane's taking over from ex-manager Santiago Solari, Real Madrid had two left-backs.
Reguilion had become a regular starter under Solari. Much of the times, Marcelo was left to sit on the bench.
However, with the presence of Zidane, Reguilion was loaned to Sevilla. This move led to an uproar by the fans. From the opinion of the fans, Reguilion had covered himself in glory well enough to be a regular starter. Still, Zidane had other ideas.
He went to the market and purchased a French left-back in Ferland Mendy. Fast-forward to today, Mendy has become arguably one of the best left-backs of the 2019/2020 season.
Militao present – Zidane still moves for a French Center Back
It is obvious the Brazilian Eder Militao was not top-notch last season. However, with this potential signature on board, it is apparent Zidane may be looking out another Central defender.
Qualities of Benoit Badiashile
Benoit Badiashille is a French defender, who plays for As-Monaco. Being just 19 years of age, Badiashile has made 16 starts for Monaco.
After representing superbly in these 16 starts, Badiashile was handed a contract renewal till 2024. Nonetheless, Zidane is confident of securing his services, thanks to their French links.