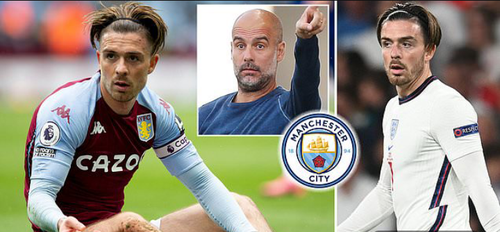 According to reports in England, Aston Villa playmaker Jack Grealish could finalize a move to Manchester City today.
The Pep Guardiola-led side have been long-time admirers of the English man. Aston Villa had previously announced that they were considering the offer from Manchester City. However, it seems that the transfer is gradually becoming a reality.
Details of the deal
The offer made by Manchester City is said to be a world record fee for an English midfielder. Based on announcements, Manchester City proposed an offer for over 100 million Euros. One that Aston Villa found difficult to reject.
There were reports that the likes of Manchester United were also interested in Grealish. However, Manchester City was the one who appeared more determined and dogged.
Jack Grealish to Manchester City
The signing of Jack Grealish would mean that Manchester City is showing no signs of slowing down come next season. The Pep Guardiola-led side would no doubt be looking to retain the Premier League title.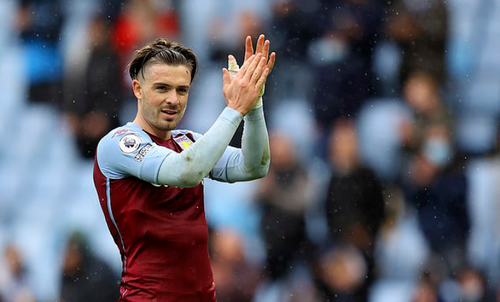 Also, Manchester City would have their eyes on the Champions League trophy after being eliminated in the finals by English rivals Chelsea.
The Grealish and Aston Villa relationship
On his part, Grealish has maintained an awesome relationship with those at Aston Villa amidst his transfer links with Manchester City.
The English playmaker has even resumed training with his Aston Villa teammates. Showing a very high level of professionalism.
Conclusion
A move to Manchester City would no doubt be a welcome development for Grealish. This is so because many have accused him of being the big fish in a small sea at Aston Villa.
In line with that, a move to Manchester would bring him out of his shell and enable him to go toe to toe with the best midfielders in Europe.
Article Writer ✏️ Ordu Daniel