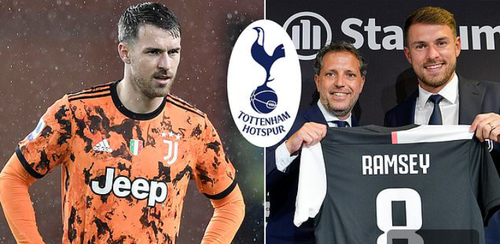 Welsh midfielder Aaron Ramsey has been tagged an impediment in Juventus. This is coming after the midfielder has continuously failed to break through his excessive injury woes.
For a player who earns about 400,000 Euros per week, one would expect that Ramsey would be firing on all cylinders for Juventus.
However, the reverse has been the case. Ramsey has spent more of his time on the bench, and out of the squad than with the squad.
Failed to settle
Aside from his potential injury woes, the Juventus executives have also got other issues with Ramsey.
Ever since his move to the Italian side, the Welshman has failed to learn the basics of the Italian language. As such communicating with players and staff has been a major problem for the midfielder.
Due to the aforementioned attitude put up by Ramsey, Juventus executives have been left unimpressed and are determined to let go of the Welshman.
Teams who have their eyes on Ramsey
In line with his fallout with the Juventus board, clubs in England have set their eyes on a potential signature for Aaron Ramsey.
Among these clubs are Tottenham and his previous team Arsenal. For the time been, reports suggest that Arsenal would be open to taking back Aaron. Nonetheless, Tottenham is the one who seems to be at the forefront for his signature.
The stand of the Old Lady
In a situation whereby Ramsey was a constant figure in midfield, then the scenario would have been different.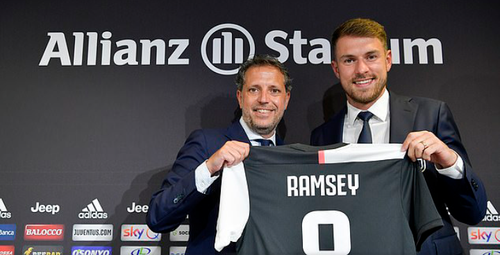 However, his constant absence and his below-par performances, not forgetting his exorbitant weekly wages are the main reasons Juventus want him out.
Conclusion
Without any reasonable doubt, Aaron Ramsey is a wonderful midfielder. Nevertheless, he had failed to hit the heights he displayed at Arsenal.
In line with that, he has served more as a pain than a gain to Juventus. Little wonder the board is keen on letting him go.
Article Writer ✏️ Ordu Daniel