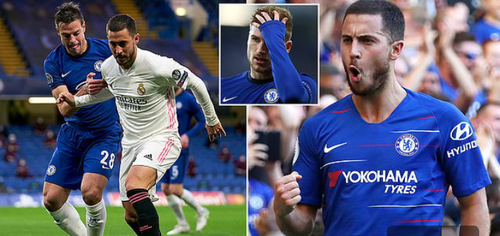 Current Champions League holders, Chelsea are open to bringing Belgian winger Eden Hazard, to the Premier League.
According to reports in Spain, Real Madrid has been left disappointed by the Belgian's performance. In line with that, they are open to parting ways with the winger.
Hazard's time in Real Madrid
Ever since his move from Chelsea, Eden Hazard has found it difficult hitting the heights at Real Madrid.
More often than not, the Belgian has been found injured thereby having a younger Vinicius representing on the left wing.
Eden Hazard's statistics at Real Madrid
Since his move to the Spanish capital, Eden Hazard has only managed to score five goals in Los Blancos shirt.
His feat with Real Madrid is a far cry of what his numbers were with Chelsea.
Chelsea's stand on the issue
The atmosphere at Chelsea had been a friendly one during Hazard's stay. In line with that, the Chelsea board is open to reuniting with the Belgian.
Real Madrid's stand
On their part, Los Blancos may well be willing to part ways with Hazard. However, it has been clearly stated that it would be for the right price.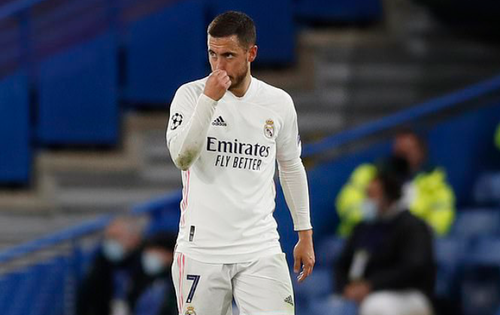 Currently, Florentino Perez and his co-executives have maintained that only offers within the range of 50 million euros would be listened to.
Affirming the fact that Real Madrid is not desperate to sell.
Conclusion
After lifting the Champions League trophy, Chelsea would most probably be open to reinforcements. Apparently, Hazard is a good choice to feel such needs.
Nonetheless, only time would reveal if both parties would succeed in sealing the deal.
Article Writer ✏️ Ordu Daniel