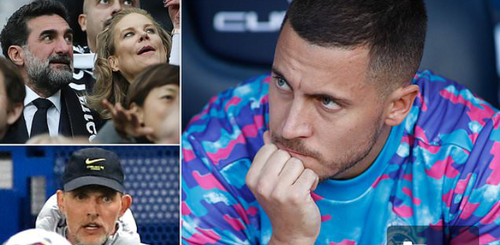 According to reports in Spain, Real Madrid forward Eden Hazard has been tagged as an excess commodity at the club. In other words, the Spanish side is open to negotiating for a possible offload of the Belgian.
In other to actualize their plan, Los Blancos have hinted the likes of Chelsea and Newcastle for a potential transfer.
Hazard's time at Real Madrid
Ever since the Belgian made his 89million euros move to Los Blancos, he has constantly struggled to impress. And as we all know, injuries have not been his friend ever since he stepped into the Spanish capital.
So far in his time at the Spanish capital, Eden Hazard has had an underwhelming display in terms of goals and assists contributions.
To bring his performances to details, Hazard has only managed 5 goals in over 52 appearances for Los Blancos. With these stats so glaringly poor, Real Madrid might have just run out of patience with the Belgian.
Ancelotti's take on Eden Hazard
In a recent press conference, Real Madrid boss Carlo Ancelotti did not in anyway try to cover up for Eden Hazard.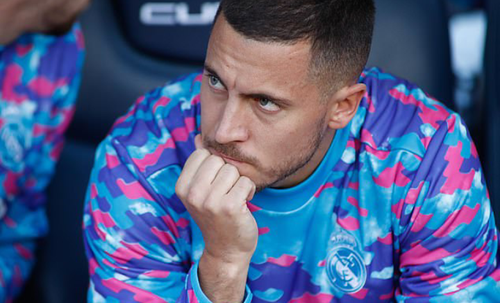 The Italian manager was straight to the point. Insisting that clearly, Eden Hazard had dropped down the pecking order at the Real Madrid hierarchy.
More to that, he made it clear that Hazard needed to show more consistency in his style of play, or risk saying his goodbyes to the club.
Conclusion
Apparently, a good number of Premier League teams have shown interest in Eden Hazard. With Real Madrid unconvinced about the Belgian's performances, they may just be looking to cash in on him while they still can.
Article Writer ✏️ Ordu Daniel