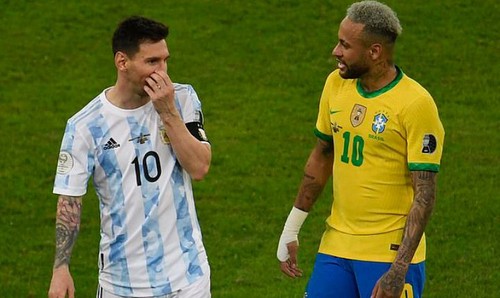 Neymar is thrilled with the prospect of once again playing beside Argentine legend Lionel Messi. This was proven, after the Brazilian posted photos of himself and the Argentine.
Another interesting fact about these photos was the caption used by Neymar, "Back Together". Revealing that it had always been the dream of the Brazilian to once again play alongside Lionel Messi.
Messi's transfer with PSG
According to reports in France, Lionel Messi has landed in the capital and has signed a 1 million euros per week deal with the Paris Giants.
No transfer in cash was made to Barcelona, as Lionel Messi left there, a free agent. Barcelona failed to agree on a deal with Messi, due to their current financial impediments.
PSG prepare the most dangerous attack in football
On their part, the Paris-Saint-Germain side could not care less about Barcelona's financial state. The failed agreement between the Catalonian giants and Lionel Messi is no doubt a welcome development for PSG.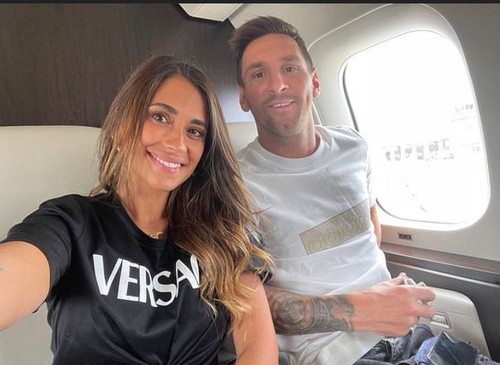 PSG now have their eyes on being a possession of the most deadly attack in footballing history, Lionel Messi, Neymar, and Kylian Mbappe.
The current PSG boss Mauricio Pochettino would have to look for tactics that would suit the 3 stars.
Neymar expresses excitement
As Lionel Messi edges closer to a move to PSG. Neymar did not fail to hide his joy as he immediately posted pictures of himself and the Argentine legend. Captioning it "Back Together".
Conclusion
Paris-Saint-Germain would no doubt have the most deadly attack in world football. However, the question that remains to be answered is if this attack can lead them to a Champions League glory.
Only time would reveal.
Article Writer ✏️ Ordu Daniel