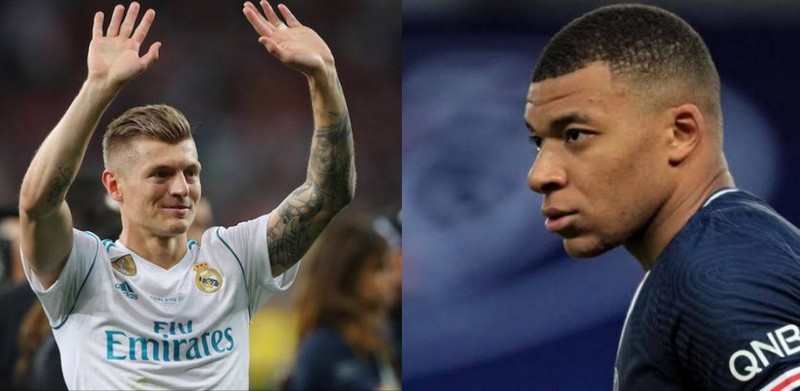 German legend Toni Kroos has insisted Lionel Messi's move to Paris-Saint-Germain, could give a huge improvement in Real Madrid's pursuit of Kylian Mbappe.
In other words, Kroos believes that a player like Kylian Mbappe desires a team in which he will be allowed to express himself without being overshadowed by anyone.
Toni Kroos made the statement, in a press conference when he was asked about his opinion on the Lionel Messi and Barcelona relationship.
Toni Kroos statement in details
In the details of his statement, the German stated that he would be eager to see how events pan out in Lionel Messi's time at PSG.
Moving on, he maintained that the move of Messi to Paris-Saint-Germain could end up being in favour of Real Madrid. Adding that it could hand Los Blancos a huge boost in their pursuit of Frenchman Kylian Mbappe.
Rounding up his statement, Kroos maintained that the presence of Lionel Messi in PSG would be a huge boost to the French side. However, if Kylian ends up moving to the Spanish capital, then the equation will have been made fair.
Mbappe and PSG bromance
The relationship between PSG and Kylian Mbappe had no doubt been a great one up until now. However, with the arrival of Lionel Messi, the Paris side may have just dented their relationship with Mbappe.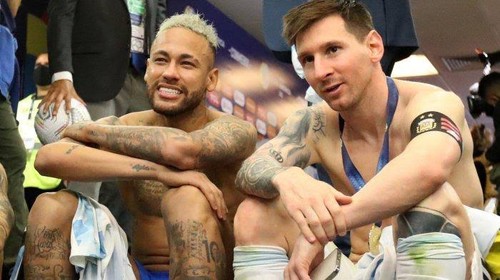 In as much as Lionel Messi's move would give PSG an edge above many teams, losing Mbappe would no doubt be a huge miss that they would be desperate to avoid.
On his part, Mbappe has reportedly expressed concern over the arrival of Lionel Messi. Insisting he may well be driven under the shadow of the partnership between Lionel Messi and Neymar.
Conclusion
Because Kylian Mbappe is desperate to make a name for himself, the move to Real Madrid would no doubt be a welcome development for the Frenchman.
As it stands, the potential move of Kylian Mbappe to Real Madrid is now a thing of 'When' and not 'If' it will happen.
Article Writer ✏️ Ordu Daniel